coconut water
now browsing by tag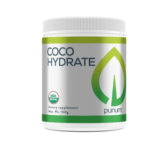 Coco Hydrate-Natural Electrolyte Replacement
Here is an excellent source of electrolyte replacement!  Any time you train hard, or spend time in the sun or sauna, the best thing you can do is replenish your minerals and electrolytes.  We all understand why Gatorade is acceptable as a "sports drink", this is the natural version your body is screaming for!
Some Coconut water has a lot of sugar and isn't always safe for keto or diabetes, this only has 4 grams which is very manageable.  Add a scoop to your green shake and see your energy rise, naturally!
Coco Hydrate
20 servings
$32.57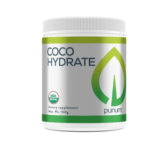 Organic ecologically responsible Coco Hydrate! Coconut water is amazing but most brands are not organic and are bad for the planet. Our coconut water is dehydrated on-site after harvesting to reduce our carbon footprint. Hydrate and reenergize with our blend of coconut water, mineral salts and rooibos. The concentration of balanced electrolytes can help promote hydration after a workout, elevation shift or just an afternoon thirst quencher.
* May promote hydration
* Supports electrolyte balance
* May boost endurance and recovery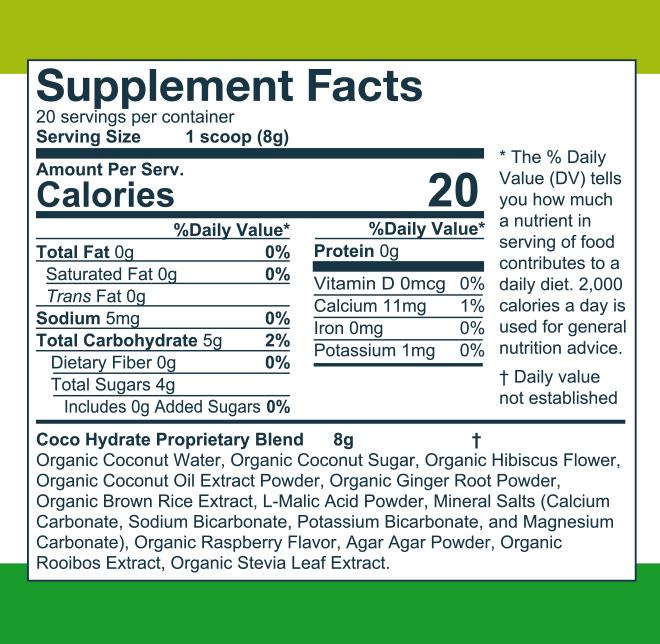 Spicy Beet Shake
Vegan, Gluten free
Happily serves 1
ALL ORGANIC INGREDIENTS
8oz Coconut water or Coconut milk
2 tbsp lemon juice
Bunch of cilantro
1 beet
Dash turmeric
1/4 tsp Cinnamon
1 cup of microgreens
Stevia to taste
Blend all together in the vitamix.  Add ice if desired.
If you need more of a keto shake, you can add a small avocado.
More information on the health Benefits of Micro Greens:
*Supports liver detox and thyroid health.