Broccoli Cakes
Gluten Free, Vegan option
Happily serves 10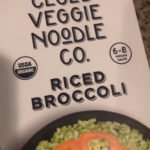 ALL ORGANIC INGREDIENTS
2 Cups Broccoli
2 Cups Spinach
1/2 cup Yellow Onion
1 Cup ground Almonds
2 Garlic Cloves
2-3 TBSP Lemon Juice
2 Eggs (or Flax egg substitute: 1 tbsp ground flax added to 3 tbsp water for each egg)
1 TBSP Coconut Oil
Himalayan Sea Salt and Pepper to taste
Optional: 1 tsp Chili power or red pepper flakes.
Cut or press Garlic, let sit 5-10 mins.
Chop Broccoli in the food processor then add spinach, onion, ground almonds, garlic, and lemon juice.
Whisk in one egg then blend again.
If your mixture is too wet, then add more ground almonds. If it's too dry, whisk in another egg.
Your batter should be not too runny, it should hold shape without falling apart.
Add your salt and pepper, while heating up 1 TBSP coconut oil in your pan.
Fry them a couple minutes and add to your baking pan or Air Fry it.
Bake at 400 for about 12-15 minutes, keep watch so they don't burn.