silicon dioxide
now browsing by tag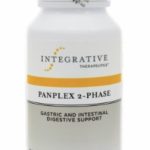 Digestive Enzymes
Panplex-2 Phase   Integrative Therapeutics
60 count $15.20     180 count $43.40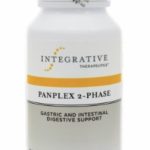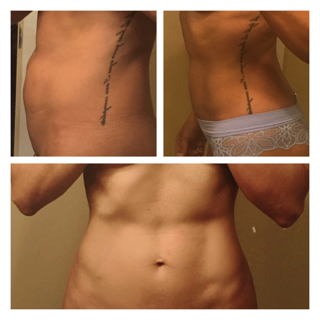 Are you functioning without a Gall Bladder?  Have you had it removed or any other parts missing due to surgery? Yes, you can live without them, but it hinders your health.  Each organ has a specific roll, and we MUST supplement to help our bodies do what it should naturally.  Especially as we age, we lose 50% HCL every decade, then lose the ability to make more the next decade of our lives.  This is one reason why it's harder to loss weight as we get older.  Our body simply can't do it without help.  This is a picture of a current client who started taking digestive enzymes and in a few short days she began to process the food she was eating.  No more "food babies" as I have heard it referred to as, the bloat and pain become so much less.
Panplex 2-Phase is a dual-action formula that provides support for both the gastric and intestinal phases of digestion.† This dual-phase supplement provides support for more complete digestion in both the stomach and intestinal tract. Panplex 2-Phase combines pancreatic enzymes with hydrochloric acid and pepsin for healthy digestion support.† Phase I gastric support includes hydrochloric acid and pepsin.† Phase II intestinal support includes pancreatin and bile salts in a delayed-release matrix designed to protect against deactivation of enzymes by stomach acids.
Servings Per Container: 90
Take 1 or 2 tablets three times daily with meals, or as recommended by your healthcare professional.
Do not chew. Not recommended for use if peptic ulcer, gastritis or heartburn is present.
Serving Size: 2 Tablets
Amount Per Serving
PHASE I
Betaine HCl … 320mg
Pepsin … 220mg 
(Concentrate)
L-Glutamic Acid HCl … 200mg
PHASE II
Pancreatin USP … 168mg    
(6X Concentrate)
Amylase (25, 200 USP units)
Protease (25, 200 USP units)
Lipase (2, 016 USP units)
Ox Bile Extract … 130mg
Other Ingredients: dicalcium phosphate, modified cellulose, stearic acid, calcium carbonate, cellulose, cottonseed oil, magnesium stearate, and silicon dioxide.
This Product Does Not Contain
-artificial coloring
-artificial flavoring
-corn
-dairy products
-gluten
-preservatives
-salt
-soy
-sugar
-yeast-wheat
-this product contains natural ingredients; color variations are normal
AR-Encap
Comprehensive joint support
Thorne Research
$46.90
Bromelain, Meriva® (curcumin phytosome), and Boswellia help maintain a healthy cytokine balance throughout the body*
Bromelain helps promote healing after trauma*
Glucosamine and MSM provide proven joint support*
Helps maintain healthy joint mobility*
Can provide relief from occasional aches and soreness*
AR-Encap is a comprehensive joint support formula that goes beyond simple glucosamine supplementation.* This formula supplies 1, 500 mg of glucosamine sulfate (suggested use – 4 capsules twice daily), which is the amount used in the majority of studies – in combination with joint-supporting nutrients and botanicals.*
In a study of healthy subjects with mild knee soreness, bromelain supplementation resulted in significant improvement with both 200-mg and 400-mg daily doses.1* Joint mobility was also improved.*
Curcumin, the principal polyphenol in the Indian spice turmeric, exerts antioxidant effects.* Curcumin Phytosome is a compound containing curcumin and phosphatidylcholine. This compound has significantly better absorption than ordinary curcumin and helps maintain a healthy cytokine balance throughout the body.*
Glucosamine provides significant joint support, as evidenced by numerous clinical studies. Methyl sulfonyl methane (MSM), also known as dimethyl sulfone and methyl sulfone, is an organic, sulfur-containing compound that occurs naturally in a variety of plants, and provides additional joint support.
Boswellia appears to inhibit the activity of lipoxygenase enzymes, thus promoting a healthy cytokine balance throughout the body.* A study of curcumin and boswellia found significant support of normal joint mobility in the group taking the botanical formula.2*
Walker AF, et al. Phytomedicine 2002;9:681-686.
Kizhakkedath R. Mol Med Rep 2013;8:1542-1548.
Servings Per Container: 60
Take 4 capsules one to two times daily or as recommended by a health-care practitioner.
Serving Size: Four Capsules
Amount Per Serving
Chloride … 87mg
(from Glucosamine Sulfate Potassium Chloride complex)
Potassium … 98mg
(from Glucosamine Sulfate Potassium Chloride complex)
Methyl Sulfonyl Methane … 850mg
(MSM)
Glucosamine Sulfate … 750mg
(as Glucosamine Sulfate Potassium Chloride complex)
Indian Frankincense extract … 350mg
(gum) (Boswellia serrata)
Curcumin Phytosome* … 250mg
(Curcuma longa extract (root) / Phosphatidylcholine complex)
Bromelain** … 200mg
Other Ingredients: Hypromellose (derived from cellulose) capsule, Leucine, Silicon Dioxide.
Contains ingredients derived from shellfish (glucosamine sulfate = crab and/or shrimp) and soy (phytosome).
*This product uses Indena S.p.A.s curcumin phytosome (Meriva®). Meriva is a registered trademark of Indena S.p.A.
**Bromelain is derived from the pineapple plant (Ananas comosus).
Boswellia standardized to Beta Boswellic Acids 20%.