study
now browsing by tag
Turmeric Curcumin 1000mg
Patient One MediNutritionals
60 capsules $21.25
Promotes normal inflammatory response while also supporting joint, immune, gastrointestinal, and cardiovascular function
Promotes immune system function
* Supports brain and joint health
* Promotes healthy liver, gall bladder and digestive function
* Free radical scavenging properties
* Supports cardiovascular function
* Black pepper included for enhanced absorption
Unique Properties
Curcumin, a polyphenol nutrient found in the spice turmeric (Curcuma longa), has beneficial effects for nearly every organ system in the body. Used for its medicinal effects for centuries and extensively studied, Curcumin has been shown to help maintain the bodys normal inflammatory response while also supporting joint, liver, gastrointestinal, and cardiovascular function. To enhance the normally poor bioavailability of curcumin, our potent formula also contains black pepper extract that promotes rapid absorption of nutrients from the gastrointestinal tract.
Key Ingredients
Turmeric (Curcuma longa)
Patient One Turmeric Curcumin combines the benefits of both whole Turmeric root and Turmeric extract (standardized to 95% curcuminoids), along with black pepper extract for enhanced absorption.
Curcumin is the orange pigment in turmeric (the primary ingredient in curry) and has been studied for its effective therapeutic outcomes acting as an antioxidant, anti-inflammatory, antispasmodic, anticoagulant, immuno-modulatory activities and even in wound healing. Research suggests support for joint, eye, GI tract, liver, prostate and nerve health.
Curcumin supports production of B and T cells which is useful for promoting proper immune function. It also supports production of bile and enzymes that digest sugars and fats. This helps to maintain cholesterol levels within normal range. Turmeric supports intestinal flora and the mucus membranes of the body, including those of the digestive tract. As such, it may be beneficial after a course of antibiotics and for those with unbalanced intestinal flora. It also helps protect the stomach against excess acid and is used for its soothing effect on the mucosa of the gut.
Black Pepper Extract (as BioPerine®)
It has been found that the therapeutic effectiveness of curcumin is often limited due to its poor absorption from the GI tract. When taken orally only traces appear in the blood, whereas most of the dose is excreted though the feces. Our formula includes BioPerine®, a patented extract derived from the common black pepper fruit that contains the alkaloid piperine. Black pepper has been shown to enhance the bioavailability and promote absorption of curcumin both in pre-clinical studies and in studies on human volunteers.
Research
* Several studies have illustrated curcumins hepatoprotective effects, leading researchers to suggest its use in protecting the liver from exogenous insults from environmental toxins.
Servings Per Container: 60
Take 1 capsule daily, preferably with a meal, or as directed by a qualified healthcare professional.
Serving Size: 1 capsule
Amount Per Serving
Turmeric Complex Proprietary Blend … 1000mg
Turmeric (Curcuma longa) (root) and Turmeric Extract (Curcuma longa) (root) (Standardized to contain 95% Curcuminoids) 
BioPerine® Black Pepper Extract … 5mg
(Piper nigrum) (fruit) (Standardized to contain 95% piperine)
Other Ingredients: vegetable cellulose (capsule), rice powder, l-leucine
This product is free of milk, egg, fish, peanuts, crustacean shellfish (lobster, crab, shrimp), soybeans, tree nuts, wheat, yeast, gluten, corn, sugar, and artificial sweeteners, flavors, colors and preservatives. This product is free of ingredients derived from genetically modified organisms (GMOs).
BioPerine® is a registered trademark and patented product of Sabinsa Corporation
References
* Shoba G, Joy D, Joseph T, et al. Influence of piperine on the pharmacokinetics of curcumin in animals and human volunteers. Planta Med 1998 May;64(4):353-56. [PMID: 9619120]
* Jagetia GC, Aggarwal BB. "Spicing up" of the immune system by curcumin. J Clin Immunol. 2007 Jan;27(1):19-35. [PMID: 17211725]
* Funk JL, Oyarzo JN, Frye JB, et al. Turmeric extracts containing curcuminoids prevent experimental rheumatoid arthritis. J Nat Prod. 2006 Mar;69(3):351-55. [PMID: 16562833]
* Jurenka JS. Anti-inflammatory properties of curcumin, a major constituent of Curcuma longa: a review of preclinical and clinical research. Altern Med Rev. 2009 Jun;14(2):141-53. [PMID: 19594223]
* Ng T, et al. Am J Epidemiol. 2006;164:898-906.
* Sun AY, Wang Q, Simonyi A, et al. Botanical phenolics and brain health. Neuromolecular Med. 2008;10(4):259-74. [PMID: 19191039]
* Neelofar K, Shreaz S, Rimple B, et al. Curcumin as a promising anticandidal of clinical interest. Can J Microbiol. 2011 Mar;57(3):204-10. [PMID: 21358761]
* Epstein J, Docena G, MacDonald TT, et al. Curcumin suppresses p38 mitogen-activated protein kinase activation, reduces IL-1beta and matrix metalloproteinase-3 and enhances IL-10 in the mucosa of children and adults with inflammatory bowel disease. Br J Nutr. 2010 Mar;103(6):824-32. [PMID: 19878610]
* Ukil A, Maity S, Karmakar S, et al. Curcumin, the major component of food flavour turmeric, reduces mucosal injury in trinitrobenzene sulphonic acid-induced colitis. Br J Pharmacol. 2003 May;139(2):209-18. [PMID: 12770926]
* Holt PR, Katz S, Kirshoff R. Curcumin therapy in inflammatory bowel disease: a pilot study. Dig Dis Sci. 2005 Nov;50(11):2191-93. [PMID:16240238]
* Lal B, Kapoor AK, Asthana OP, et al. Efficacy of curcumin in the management of chronic anterior uveitis. Phytother Res. 1999 Jun;13(4):318-22. [PMID: 10404539]
* Xie L, Li XK, Takahara S. Curcumin has bright prospects for the treatment of multiple sclerosis. Int Immunopharmacol . 2011 Mar;11(3):323-30. [20828641]
* Martins CV, da Silva DL, Neres AT, et al. Curcumin as a promising antifungal of clinical interest. J Antimicrob Chemother. 2009 Feb;63(2):337-39. [PMID: 19038979]
* Mythri RB, Harish G, Dubey SK, et al. Glutamoyl diester of the dietary polyphenol curcumin offers improved protection against peroxynitrite-mediated nitrosative stress and damage of brain mitochondria in vitro: implications for Parkinsons disease. Mol Cell Biochem. 2011 Jan;347(1-2):135-43. [PMID: 20972609]
* Ravindran J, Prasad S, Aggarwal BB. Curcumin and cancer cells: how many ways can curry kill tumor cells selectively? AAPS J . 2009 Sep;11(3):495-510. [PMID: 9619120]
* Goel A, Aggarwal BB. Curcumin, the golden spice from Indian saffron, is a chemosensitizer and radiosensitizer for tumors and chemoprotector and radioprotector for normal organs. Nutr Cancer. 2010 Oct;62(7):919-30. [PMID: 20924967]
* Choi H, Chun YS, Shin YJ, et al. Curcumin attenuates cytochrome P450 induction in response to 2, 3, 7, 8-tetrachlorodibenzo-p-dioxin by ROS- dependently degrading AhR and ARNT. Cancer Sci. 2008 Dec;99(12):2518-24. [PMID: 19018768]
* Zhang, Dong Wei, Chuang Fang Huang, Chang Fu Yang, Ren Zuo Liu, Ji Feng Wang, Jian Zhao Niu, and Dieter Bromme. "Antifibrotic Effects of Curcumin Are Associated with over Expression of Cathespins K and L in Bleomycin Treated Mice and Human Fibroblasts." Respiratory Research. Respiratory Research, 2011.
* Davis, J. Mark. "Curcumin Effects on Inflammation and Performance Recovery following Eccentric Exercise-induced Muscle Damage." Am J Physiol Regul Integr Comp Physiol. American Physiological Society, 2007.
* Karlstetter, Marcus, Elena Lippe, Yana Walczak, Chistoph Moehle, Alexander Aslanidis, Myriam Mirza, and Thomas Langmann. "Curcumin Is a Potent Modulator of Microglial Gene Expression and Migration." Journal of Neuroinflammation. Journal of Neuroinflammation, 2011.
Warnings
If pregnant, nursing, have gall stones or gall bladder disease, consult your healthcare practitioner before taking this product. Individuals taking medication, especially blood thinners or cancer treatment, should discuss potential interactions with their healthcare practitioner. Discontinue use and consult doctor if any adverse reactions occur.
Do you struggle with Depression or know someone who does? Tired of being pushed the drug route? Want to heal your body naturally?  Try a few of these herbs.  You  can take them in combinations in tea form or supplement form.  If you need help deciphering what you think you need first, let me help you sort it out before you spend extra money trying to experiement on your own.
Herbs for depression
Rhodiola rosea
Rhodiola rosea (Crassulaceae) is a perennial plant that grows in cold, alpine regions of the Northern Hemisphere. Its roots contain a sap that has long been used to improve physical and mental endurance, relieve symptoms of anxiety and stress, and even lift mood and alleviate depression symptoms. This is why it is considered to be an adaptogen, a natural substance that helps normalize the body's response to stress, and maintain optimal homeostasis by balancing the immune system and endocrine hormones (http://cms.herbalgram.org/herbclip/342/review45139.html).
Numerous scientific studies, including research conducted and compiled by Dr. Zakir Ramazanov, a former Soviet soldier-turned-doctor, has revealed that rhodiola rosea can be safely used to reduce recovery time after workouts, improve attention span and memory, improve physical fitness and performance, enhance psychomotor function, and alleviate depression and anxiety (http://rhodiolarosea.org/rhodiola-benefits/).
100mg of Rhodila a day (Dr.Weil.com)
Learn more: http://www.naturalnews.com/035463_depression_herbs_remedies.html#ixzz3zjQgnxzR
St. John's Wort
St. John's Wort (Hypericum perforatum), a plant native to temperate and subtropical regions of the world, has long been used in many cultures to treat depression. Numerous research studies, including a 2008 study published as part of the Cochrane Systematic Review, have found that St. John's Wort is at least as effective as standard antidepressant drugs at treating mild to moderate depressive disorders, but with few potentially harmful side effects (http://www.sciencedaily.com/releases/2008/10/081007192435.htm).
When taken as a whole extract, St. John's Wort has also been shown to help naturally alleviate sleep disorders, promote relaxation, and boost energy levels in such a way that avoids the "spikes" and "plunges" typically associated with consumption of caffeine and other stimulants. St. John's Wort is considered to be a safe, inexpensive herbal remedy that can help promote improved overall mental health.
Learn more: http://www.naturalnews.com/035463_depression_herbs_remedies.html#ixzz3zjSFGRPF
Camu Camu
Camu Camu (Myrciaria dubia) is a tropical rainforest plant whose berries have the highest known levels of natural vitamin C in the world. The plant's fruit, which is naturally tangy and sweet, contains a host of nutrients, including vitamin C, that fight the negative effects of the herpes virus, promote immune health, alleviate inflammation, and fight bacteria and viruses. Camu Camu also has adaptogenic properties that normalize bodily processes during stress, and help relieve symptoms of depression.
In his Clinician's Handbook of Natural Healing, Dr. Gary Null, Ph.D., critically-acclaimed nutritionist and researcher, lists Camu Camu as the second most potent known plant for containing natural antidepressant compounds — and best of all, eating camu camu has absolutely no know negative side effects
Therapeutic Ranges for Vit C falls between 3000-5000mg day
Learn more: http://www.naturalnews.com/035463_depression_herbs_remedies.html#ixzz3zjSTNQ4d
Ashwagandha
Ashwagandha (Withania somnifera), an Indian plant that has long been used in Ayurvedic medicine, contains powerful adaptogenic compounds that are known to relieve symptoms of anxiety and depression. The plant is also known to help fight degenerative brain conditions like Alzheimer's and Parkinson's, as well as inhibit the growth and spread of cancer cells.
Several studies, including one published in the journal Phytomedicine back in 2000, have found that ashwagandha works as well as, or better than, antidepressant drugs at relieving anxiety and treating depression symptoms. And ashwagandha naturally prevents stress-induced free radical damage without causing harmful side effects (http://www.lef.org/magazine/mag2006/jun2006_report_ashwa_01.htm).
Ashwaganda can be up to 6000mg a day, suggesting to be taken in 3 doses divided.
Learn more: http://www.naturalnews.com/035463_depression_herbs_remedies.html#ixzz3zjSWnAz2
Maca
Maca (Lepidium meyenii), also known as "Peruvian ginseng," is a root vegetable that is packed with amino acids, phytonutrients, vitamins, and minerals. Like the other herbs mentioned, it has long been used in traditional medicine to increase energy and stamina, enhance libido, and boost the immune, adrenal, and endocrine systems.
In a 2008 study published in the journal Menopause, researchers found that maca helps reduce anxiety and depression symptoms in women with menopause (http://drtorihudson.com). And in a 2006 study published in the journal BMC Complementary and Alternative Medicine, researchers found that maca clearly exhibits general antidepressant activity in all people when consumed.
Maca can be 500-2000mg a day. (macaextract.net)
Learn more: http://www.naturalnews.com/035463_depression_herbs_remedies.html#ixzz3zjSfMG5m
AR-Encap
Comprehensive joint support
Thorne Research
$46.90
Bromelain, Meriva® (curcumin phytosome), and Boswellia help maintain a healthy cytokine balance throughout the body*
Bromelain helps promote healing after trauma*
Glucosamine and MSM provide proven joint support*
Helps maintain healthy joint mobility*
Can provide relief from occasional aches and soreness*
AR-Encap is a comprehensive joint support formula that goes beyond simple glucosamine supplementation.* This formula supplies 1, 500 mg of glucosamine sulfate (suggested use – 4 capsules twice daily), which is the amount used in the majority of studies – in combination with joint-supporting nutrients and botanicals.*
In a study of healthy subjects with mild knee soreness, bromelain supplementation resulted in significant improvement with both 200-mg and 400-mg daily doses.1* Joint mobility was also improved.*
Curcumin, the principal polyphenol in the Indian spice turmeric, exerts antioxidant effects.* Curcumin Phytosome is a compound containing curcumin and phosphatidylcholine. This compound has significantly better absorption than ordinary curcumin and helps maintain a healthy cytokine balance throughout the body.*
Glucosamine provides significant joint support, as evidenced by numerous clinical studies. Methyl sulfonyl methane (MSM), also known as dimethyl sulfone and methyl sulfone, is an organic, sulfur-containing compound that occurs naturally in a variety of plants, and provides additional joint support.
Boswellia appears to inhibit the activity of lipoxygenase enzymes, thus promoting a healthy cytokine balance throughout the body.* A study of curcumin and boswellia found significant support of normal joint mobility in the group taking the botanical formula.2*
Walker AF, et al. Phytomedicine 2002;9:681-686.
Kizhakkedath R. Mol Med Rep 2013;8:1542-1548.
Servings Per Container: 60
Take 4 capsules one to two times daily or as recommended by a health-care practitioner.
Serving Size: Four Capsules
Amount Per Serving
Chloride … 87mg
(from Glucosamine Sulfate Potassium Chloride complex)
Potassium … 98mg
(from Glucosamine Sulfate Potassium Chloride complex)
Methyl Sulfonyl Methane … 850mg
(MSM)
Glucosamine Sulfate … 750mg
(as Glucosamine Sulfate Potassium Chloride complex)
Indian Frankincense extract … 350mg
(gum) (Boswellia serrata)
Curcumin Phytosome* … 250mg
(Curcuma longa extract (root) / Phosphatidylcholine complex)
Bromelain** … 200mg
Other Ingredients: Hypromellose (derived from cellulose) capsule, Leucine, Silicon Dioxide.
Contains ingredients derived from shellfish (glucosamine sulfate = crab and/or shrimp) and soy (phytosome).
*This product uses Indena S.p.A.s curcumin phytosome (Meriva®). Meriva is a registered trademark of Indena S.p.A.
**Bromelain is derived from the pineapple plant (Ananas comosus).
Boswellia standardized to Beta Boswellic Acids 20%.
by Dr. Amy MyersApril 4, 2013
You might be wondering: What on earth is candida?
Candida is a fungus, which is a form of yeast, and a very small amount of it lives in your mouth and intestines. Its main job? Helping out with digestion and nutrient absorption.
But when overproduced, candida can break down the wall of the intestine and penetrate the bloodstream — releasing toxic by-products into your body and causing leaky gut. This can lead to many different health problems, from digestive issues to depression.
How do you get candida overgrowth?
The good news is that the healthy bacteria in your gut typically keep your candida levels in check. However, a few factors can cause the candida population to grow out of control:
Eating a diet high in refined carbohydrates and sugar
Consuming a lot of alcohol
Taking oral contraceptives
Eating a diet high in beneficial fermented foods (like Kombucha, sauerkraut, and pickles)
Living a high-stress lifestyle
Taking a round of antibiotics that killed too many of those friendly bacteria
What are common symptoms of candida?
Skin and nail fungal infections, such as athlete's foot or toenail fungus
Feeling tired and worn down, or suffering from chronic fatigue or fibromyalgia
Digestive issues such as bloating, constipation, or diarrhea
Autoimmune diseases such as Hashimoto's thyroiditis, rheumatoid arthritis, ulcerative colitis, lupus, psoriasis, scleroderma, or multiple sclerosis
Difficulty concentrating, poor memory, lack of focus, ADD, ADHD, and brain fog
Skin issues like eczema, psoriasis, hives, and rashes
Irritability, mood swings, anxiety, or depression
Vaginal infections, urinary tract infections, rectal itching, or vaginal itching
Severe seasonal allergies or itchy ears
Strong sugar and refined carbohydrate cravings
How do you test for candida overgrowth?
Blood test
You'll want to start by checking your levels for candida antibodies called IgG, IgA, and IgM. This can easily be done through most medical labs, and high levels can clue you in to an overgrowth of candida.
How do you treat candida overgrowth?
To successfully treat candida, you need to do three things: stop the yeast overgrowth, build up the friendly bacteria, and heal your gut so that candida can no longer enter your bloodstream.
First step: getting rid of the candida overgrowth, which mainly requires switching to a low-carbohydrate diet.
Sugar is what feeds yeast. So start by eliminating sugar in all of its simple forms — such as candy, desserts, alcohol, and flours. At the same time, cut back to just 1 cup a day of the more complex carbohydrates, like grains, beans, fruit, bread, pasta, and potatoes. This will help prevent the candida from growing and will eventually cause it to die.
I also recommend eliminating all fermented foods. That's because, while it's common knowledge that fermented foods help to feed the good bacteria, most people don't realize that bad bacteria feed off of these foods as well.
Still, using diet alone could take three to six months before the candida is back under control. So, I often recommend that my patients use an anti-fungal medication, such as Diflucan or Nystatin, for at least a month.
If you are self-treating, you can also take a supplement of caprylic acid. Caprylic acid, which comes from coconut oil, basically "pokes holes" in the yeast cell wall, causing it to die.
And while some people recommend using herbs like oil of oregano, I don't recommend it since it can also kill the good bacteria.
Next, you should rebuild the good bacteria that typically keep your candida population under control. Taking anywhere from 25 to 100 billion units of probiotics on a regular basis should help to reduce the candida levels and restore your levels of good bacteria.
Finally, heal your gut. Eliminating inflammatory foods that can harm your GI tract — and introducing foods that help — will prevent candida from working its way through your body, and dramatically improve your overall health.
Want to find out if you have candida overgrowth? Consider seeing a functional medicine doctor who is trained in detecting and treating candida.
More information below: This article has been updated as of November 1, 2016 by mbg editorial to include new studies, information, and data on candida.
Is candida a fungus?
Yes, yes it is. More specifically, candida is a yeast. There are many different forms of candida, but Candida albicans is the main species colonizing the human body.
Candida normally lives in the gastrointestinal tract and other areas of the body without causing problems, but imbalance in the microbiome can lead to candida overgrowth. When there is disruption of the delicate balance of the good and bad bacteria, Candida albicans will take over, leading to common conditions like oral thrush, vaginal yeast infections, and diaper rash. If you have ever taken antibiotics, you were probably warned by your doctor about the risk of developing a yeast overgrowth—this happens because the antibiotics can wipe out your gut bacteria, good and bad, creating an environment that is ripe for yeast and fungi to take over.
Is candida a yeast infection?
Technically yes, candida is a yeast infection but this warrants clarification. When most people say "yeast infection" they are referring to a vaginal yeast infection but the candida symptoms and causes we are discussing here pertain to the gut. Typically, yeast overgrowth is treated using antifungal medications, but these medications can have unpleasant side effects and it's common for the yeast overgrowth to return as soon as you stop taking them. For example, many women suffer from chronic yeast infections because they medicate without completely understanding the connection between the microbiome and yeast balances in the body. Changing the yeast infection recurrence, like with candida, often requires a lifestyle or dietary change.
Not to mention, like antibiotic resistance, microbiological resistance to these conventional antifungal drugs is becoming problematic and it's causing researchers to start looking for alternatives. Which is all the more reason to educate yourself and try to understand your yeast issues on a deeper level.
How candida affects your gut
I know, I know, you've heard this a million different times, but while yeast infections and diaper rash are well-known conditions and generally easy to spot, when overproduced in the gut, candida will break down the walls of our digestive tract and penetrate the bloodstream. When left untreated, it's more dangerous than you think.
Candida can also be toxic to the system. Essentially, when candida breaches the intestinal barrier and enters the bloodstream it releases toxic byproducts—including acetaldehyde—into your body. Acetaldehyde is a well-known carcinogen and is responsible for "hangover" symptoms such as nausea, headache, fatigue, and liver damage—definitely not something you want floating around in your body in large quantities.
Candida and leaky gut
If you are thinking this sounds a lot like leaky gut, you are already ahead of the game. The connection between candida and leaky gut is intricate. A leaky gut creates the perfect environment for candida to multiply, pass through the intestinal lining, and enter the bloodstream along with the undigested food particles. This is characteristic of leaky gut syndrome. Meanwhile, candida itself can colonize the gut and damage the intestinal lining. If you have one, you're probably more likely to have the other. They can also exacerbate each other, creating a situation where your gut health quickly snowballs into dis-ease.
Candida, the liver, and detox
Similar to leaky gut syndrome, candida overgrowth releases toxins into the bloodstream that must be filtered by the liver. If there are too many toxins due to candida overgrowth, it can overload the liver and interfere with its ability to do its job. This means over toxicity and trouble maintaining blood sugar levels, storing vitamins and minerals, and regulating hormones.
The connection between candida and the liver explains why many of the symptoms of candida overgrowth—like irritability, fatigue, and brain fog—are similar to those of an overburdened liver. It also explains why many candida cleanse or diet programs include liver support supplements and detoxification support.
Candida and inflammation
Candida overgrowth, leaky gut, an overburdened liver, and the physical and mental symptoms they create can trigger the immune system to react, causing chronic inflammation. Inflammation can manifest itself in uncomfortable symptoms like weight gain, skin rashes, or brain fog and can eventually lead to autoimmune disease.
The relationship between candida, the liver, inflammation, and gut health is extremely complex, but it's helpful to remember that everything in the body is connected. Different organs rely on and interact with each other. Adopting a holistic approach instead of treating each symptom individually will give you the best chance at achieving optimal health. This is a perspective that is often missing in the conventional medical approach, leaving many people bouncing from one specialist to another, with a bunch of symptoms they can't quite connect.
Causes of candida
The good news is that the healthy bacteria in your gut typically keep your candida levels in check. The bad news is that many different factors can disrupt the delicate gut balance and can cause the candida population to grow out of control:
Eating a diet high in refined carbohydrates and sugar. Carbohydrates and sugar act like food for yeast and feed candida overgrowth in the gut.
Consuming a lot of alcohol. Most alcohol is fermented and contains sugars that will also feed the yeast.
Taking oral contraceptives. The birth control pill can disrupt the bacterial balance in the microbiome.
Eating a diet high in beneficial fermented foods (like kombucha, sauerkraut, vinegar, and pickles). These foods often contain yeast or have small amounts of alcohol that is produced during the fermentation process.
Living a high-stress lifestyle. Stress can slow down digestion and trigger inflammation.
Taking a round of antibiotics. Antibiotics kill good bacteria along with harmful bacteria which sets the stage for Candida albicans to take over.
Taking corticosteroids. Drugs like Prednisone, commonly used to treat severe allergies, skin problems, asthma, or arthritis are known to cause yeast infections in humans.
A weakened immune system. As you may know, a good portion of the body's immune system resides in your gut. A compromised immune system puts you at a higher risk for gut imbalances and candida overgrowth.
Candida overgrowth and asthma
Essentially any medication, food, or lifestyle factor that disrupts the body's natural environment can change the balance of the gut and set the stage for candida. Certain chronic diseases, like asthma, may require frequent antibiotic use and daily inhaled steroids, creating a perfect storm of factors that can lead to yeast overgrowth. If you have a chronic inflammatory condition that requires medication, it might be wise to see a functional medicine practitioner to see what you can do to counteract the effects of these drugs.
If you are someone who suffers from frequent colds, sore throats, or sinus issues, it's important to note that antibiotics are one of the most prevalent causes of candida overgrowth, and also one of the most unknown. Remember that antibiotics only treat bacterial infections and should only be taken when necessary. Overprescribing antibiotics is a big problem in Western healthcare system and they can have negative effects on the microbiome, which dampens your immune system, leading to a greater susceptibility to the same conditions they are meant to treat.
At home candida test: the simple spit test
There are a few different tests for candida and none of them are error-proof, so it's important to consider your symptoms when trying to determine if candida might be a problem for you. If all of your tests come back negative but you suffer from many of the symptoms of candida, you can always try making the recommended diet and lifestyle changes and see how you feel.
This do-it-yourself candida spit test lacks scientific backing, but many candida experts suggest it as simple, free, no-risk starting point. It works like this: when you wake up in the morning get a clear glass of water, before you brush your teeth or drink anything gather some saliva in your mouth and spit into the cup. Let it sit for 15 minutes and then observe what you see. If your spit looks particularly cloudy, or you see small white projections coming out of the saliva, it could be a sign that you have candida and you might want to try one of the more established tests mentioned above.
Candida cleanse: foods to avoid when you have candida
Sugar
Cut down on sugar. It's important to note that this includes many salad dressings and condiments and even natural sweeteners like honey, coconut sugar, and agave. This can be a difficult adjustment, even if you are mindful of your sugar intake, completely eliminating sugar can leave you with strong cravings and feeling irritable.
Sugar has a strong effect on your body and brain and cutting it out can be difficult. Scientific research has shown that high glycemic index foods are linked to strong hunger and food cravings.
Carbohydrates
Many foods containing carbohydrates, especially complex ones, are not inherently bad for you. But when you are fighting yeast its very important to cut off its food supply completely, or it could take longer to get your symptoms under control. It's a challenging lifestyle change, expect some slip ups and don't beat yourself up.
Candida-friendly foods
At this point you might be wondering what you are able to eat. Nuts and seeds, avocado, vegetables, lean protein, and stevia for sweetener will be your allies on this candida diet. To help you get an idea of the daily routine of the candida diet we have provided a day's worth of meal examples.
Candida diet: best foods for candida
Breakfast: for breakfast try unsweetened coconut yogurt with strawberries, chia seeds, hemp seeds, and almonds. This will include lots of healthy fats and keep you feeling full until lunch.
Lunch: try a big leafy green salad and make a dressing using olive oil, garlic, and lemon. Top it with quinoa for some protein.
Dinner: grilled chicken or fish with steamed vegetables are all candida friendly.
Snacks: try making homemade guacamole and eat it with raw veggies or flaxseed crackers. Hardboiled eggs or mixed nuts are also great snacks on the candida diet.
Still not sure where to begin? Check out these 8 Recipes For The Candida Diet where we give you some great recipes that will leave you feeling full and satisfied.
Candida diet: foods to eat when you have candida
While it is important to eliminate certain foods, it can also be beneficial to incorporate candida-fighting foods into your daily routine. Thankfully, there's a long list of delicious foods that have strong antifungal properties.
Raw Garlic
Garlic is one of the best options for fighting yeast, one study showed that garlic oil was able to penetrate the cellular membranes of Candida albicans and very successfully disrupt the normal activity and functioning of the yeast.
Coconut oil
In a study conducted at Tufts University, coconut oil was suggested as the first effective dietary approach to fighting candida.
Olive oil and cinnamon oil
A recent study exploring alternatives to conventional antifungal medications demonstrated that olive oil and cinnamon oil both successfully combatted candida isolated from bloodstream infections.
Lemon
Citrus fruits have long been known for their antiseptic qualities and can help prevent the formation of biofilms (a film of bacteria that adheres to a surface).
Wild salmon
This excellent source of omega-3s can help fight fungal infections.
Ginger
Ginger was recently suggested as a natural antifungal option to during a time when many fungi are becoming resistant to conventional antifungal medications
Apple cider vinegar
It's the only vinegar allowed on the candida diet, as it contains minerals that will help fight against yeast.
Cloves
Cloves have long been used in traditional medicine systems to fight a wide variety of ailments, including fungal infections.
Probiotics, prebiotics and supplements for Candida
Adopting the right diet is arguably your most important tool when fighting candida.
Diflucan and Nystatin are only available through your doctor, so if you are self-treating, another great supplement to fight candida is undecylenic acid. This is a naturally occurring fatty acid that is thought to be even more effective than caprylic acid in fighting yeast and helping to maintain a healthy microbiome.
When choosing a probiotic, here's a tip: pick a good quality probiotic that includes the lactobacillus strain, as some studies have shown it to be particularly effective at fighting yeast.
If you are suffering from any of the GI conditions listed above, probiotics can even more important to maintaining your good health. Some studies suggest that prebiotics and probiotics will start to be included in the standard treatment protocols for inflammatory bowel conditions like ulcerative colitis because of their ability to help control symptoms and exacerbations.
Fiber supplementation is also frequently suggested in candida treatment plans. Yeast overgrowth occurs in the digestive tract and its important to flush out those areas and keep things moving. This limits the amount of time the candida has to colonize and cause damage. Some good fiber supplements include acacia fiber or even raw chia seeds taken regularly. Fiber is also prebiotic, helping probiotics do their jobs better.
You can also consider herbal remedies with antifungal properties. Ayurvedic experts recommend valerian, wormwood, and mugwort. There are also plenty of probiotic foods and fun teas that can be easy to add to your daily routine.
What is candida die off?
It's possible that in the beginning of your candida-fighting mission, you will experience something called candida die-off. This is similar to the flu-like symptoms you can experience when you start a detox program. While this is largely unstudied and unquantified from a yeast standpoint, the Herxheimer reaction is a byproduct of metabolic processing. (Most research here has been done on patients with syphillis. As your body gets rid of toxins and the yeast dies, your symptoms may get worse before they get better. Like any detox, start out slowly, drink a lot of water, rest, and if symptoms are too uncomfortable, ease up on your anti-candida regime or adopt a gentler approach. Keep the faith that you will start to feel better, look for signs like more restful sleep, well balanced blood sugar levels, and more mental clarity.
How to heal your gut after having candida
Once you have the yeast under control—which can take anywhere from a couple of weeks to a few months—you can start slowly adding different food groups back into your diet.
However, it is important to continue to avoid inflammatory foods that can harm your GI tract. Remember, the strong relationship between candida and leaky gut? Many people with candida overgrowth also have a leaky gut and that can put them at increased risk of food sensitivities. You want to make sure you are not continually disturbing the intestinal lining as it tries to heal.
Foods like sugar, coffee, grains, alcohol, dairy, and starchy plant foods can all be very irritating to the intestinal lining and increase the risk of candida getting out of control again. Limiting or avoiding them might be wise, and make sure that if you do consume them, you pay attention to how you feel afterwards.
If you are thinking that this guide was helpful, but it is just too complicated an endeavor to take on by yourself, consider seeing a functional/integrative medicine doctor, or holistic Nutritionist.
Most integrative/functional medicine providers are trained in detecting and treating candida and many will even advertise candida as one of the conditions they are able to treat. Some facilities and providers even have specific candida treatment and prevention programs in place.
Can candida overgrowth cause adrenal fatigue?
In case you needed another reason to adopt a self-care routine, stress management can be one of the most important tools in fighting candida. Stress releases cortisol, a hormone that causes inflammation, which slows your ability to digest and inhibits your immune system. This is a problem because along with your good gut bacteria, your immune system works to keep candida in check. When your stress response interferes with your digestion it can pave the way for candida to overproduce. Adopting healthy coping mechanisms to deal with daily stress can be a very important tool in the prevention and treatment of candida overgrowth.
A word on exercise: although exercise can be a great stress-reliever it can also initiate the body's stress response and lead to the release cortisol. Mild exercise like walking or gentle yoga, at least for the initial stages of the diet as they can lower cortisol levels. Yoga and meditation can be helpful tools for fighting candida. They will decrease stress and activate relaxation pathways in the brain and body. If you are worried about sticking to the diet, meditation and yoga can help you detach from the challenges and refocus your energies on healing from candida.
Yoga poses to help with detoxification
Yoga can help heal candida overgrowth Here are a few different types of poses to try if you're battling candida.
Twisting poses are known to help with digestion and detoxification, as they massage the abdominal organs. Here are a few twisting yoga poses to try while you're fighting candida:
Seated spinal twist
Supine spinal twist
Standing twists
Inversions revive our energy and help with blood circulation and lymphatic detoxification, among other things.
Simple variations to prep for handstand or headstand
Restorative poses (first pose in this sequence)
Headstand
Breathwork activates our parasympathetic nervous system, reducing blood pressure, helping with respiratory conditions, and also re-energizes us.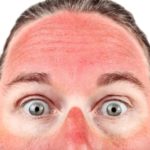 (CNN)You are not the only one who thrives in the summer and loves its warm, long days. Bacteria and other microbes that cause food poisoning, diarrhea and just general grossness also flourish, threatening to make it a season to be sick.
"Foodborne pathogens follow an annual cycle, and we tend to see peaks of them, especially bacteria, in the summer, at picnics, potlucks and all the outdoor events," said Melinda Wilkins, director of the online science master's program in food safety at Michigan State University.
Your gut is not the only part of your body at risk of assault by bacteria such as
E. coli in summer months
. Bugs lurk in air conditioning filters, especially when it is hot and humid, ready to cause trouble for those with breathing problems. And the skin that protects you from infections can become a portal for them after a bad, blistering sunburn.
Of course, even if some dangers await you at the picnic, pool or beach, it is worth it to get out and enjoy yourself. You can most likely handle what comes your way.
Don't pee (or poop) in the pool
The burn you feel in your eyes after a dip in the swimming pool is not because of chlorine. It is because pee, poop and sweat from fellow swimmers (and maybe you) react with chlorine and form chloramine compounds,and this combination is
what really stings your peepers
. Aside from the gross factor, the formation of these compounds means there is less chlorine left in the water to kill bacteria, such as E. coli. Chloramines can also irritate the airways, and when they build up in the air, such as at indoor pools, they can trigger asthma attacks.
"We recommend that you not pee or poop in the water, and shower before you go in," said Michele Hlavsa, chief of the Health Swimming Program at the Centers for Disease Control and Prevention. A 2010 CDC report found that one out of 10
public pools don't have proper chlorine levels
. To make sure you're not about to take a dip in a bacteria-laden pool, "you can use pool test strips at a pool supply or big box store" to check the chlorine level, Hlavsa said. (The
CDC recommends chlorine levels
in pools between 1 and 3 parts per million and pH of 7.2 to 7.8.)
Even at the right levels, chlorine does not wipe out everything. A new CDC report found that a parasite called cryptosporidium, which
can cause diarrhea
and lives up to 10 days in a chlorinated pool, was associated with 37 (54%) of the 69 outbreaks of illness at pools and water parks. "To protect yourself, it's about not swallowing the water you swim in, and to protect others don't swim if you have diarrhea," Hlavsa said.
Lurking in seawater
A day at the beach may leave you with more memories than you imagined if you go home with vibriosis. The
infection is caused by vibrio bacteria
, which live in some coastal waters and flourish in the warm months between May and October, when the majority of cases occur.
According to the CDC, there are about 80,000 cases each year, and about 100 of them are fatal.
An estimated 52,000 of those cases result from eating contaminated food, such as raw oysters, that have been infected in the water they once lived in. Symptoms usually begin within 24 hours of consumption. They include abdominal pain, diarrhea, nausea, vomiting, fever and chills. The illness lasts about three days.
The bacteria can also cause skin rashes that lead to infection when contaminated water gets into an open wound or even a scratch.
The best way to prevent this infection is to thoroughly cook shellfish and clean hands well after touching raw or undercooked shellfish. Cuts or scrapes should be cleaned well with soap after contact with infected water. When possible, cover the wound with a waterproof bandage before getting it wet.
Beware the picnic burgers
The thought of potato salad sweltering in the heat at the summer picnic may make the burgers on the grill sound pretty appetizing, but think again. "Actually, potato salad has kind of a bad rap, but it is not really a particularly high-risk food," said Wilkins, of Michigan State University. "But people tend to bring frozen (burger) patties and throw them on the grill before they are fully thawed, (and) ground meat that is not thoroughly cooked is one of the riskiest items" because it can have E. coli, she said.
Ground beef and pork should be
cooked to 160 degrees
Fahrenheit, ground chicken and turkey to 165 degrees. And yes, that means using a meat thermometer to test the temperature in the middle of the burger, Wilkins said.
Of course, bacteria can still lurk in a big bowl of gooey potato or pasta salad, but not for the reasons you may think. Ingredients such as potatoes, pasta and eggs, not the mayonnaise, are prone to contamination. To play it safe, keep containers of anything you're supposed to eat cold, such as potato salad, in big bowls or coolers full of ice, Wilkins said.
Bacteria scream for ice cream (machines)
An issue that can plague many an inadequately cleaned soft-serve ice cream dispenser is bacteria. "Listeria (bacteria) is a really sneaky pathogen in that it likes to live in cooler temperatures and populate machinery," Wilkins said.
Listeria infections
can cause fever and muscle aches, and they are especially dangerous for pregnant women, who may miscarry as a result.
On the bright side, the
Blue Bell ice cream scare
has made people more aware of listeria's potential to lurk in frozen desserts, Wilkins said. It is a good idea to ask the person working at the yogurt shop or ice cream truck when the machines were last cleaned. "It brings the issue to the awareness of the workers and management to double check their procedures," Wilkins said.
Burn, baby, burn
Sunburns may seem like a sweet souvenir from a day at the beach, but they should really be thought of as potentially harmful wounds. In the most severe cases, people can develop blisters and need to be treated like burn victims, said Dr. Cameron K. Rokhsar, assistant clinical professor of dermatology at the Icahn School of Medicine at Mount Sinai. "The skin sloughs off, (and) if there's any kind of raw wound, it can predispose you to an infection" and should be treated with a prescription antibiotic ointment, he said.
Worse yet, even just a few serious sunburns may greatly increase your risk of developing skin cancer. A 2014 study found that white women who had
five or more blistering sunburns
when they were teens were 68% more likely to develop melanoma, the deadliest form of skin cancer.
Brush with jellyfish
Despite that old
episode of "Friends
" where Joey peed on Monica's jellyfish sting, urine is not the antidote to the venom of this
goopy animal
, which is common off beaches across the United States and
thrives in warm water
. Rinsing the wound with saltwater is one of the most recommended ways to relieve the stinging, redness and swelling that follow a brush with a jellyfish tentacle.
A more surprising but also effective treatment is vinegar, said Rokhsar, who knows firsthand that it can make the pain go away almost instantaneously. "It happened to me. It hurts a lot, and I actually went to the lifeguard station, and they had vinegar spray," he said.
Also beware of the
not-so-cute baby jellyfish called sea lice
. Unlike the adults' sting, theirs doesn't hurt, so you don't have to worry about rinsing the wound with saltwater or vinegar. Save the vinegar for rinsing your swimsuit before you wash it. Some believe the larvae can become
trapped
in the fabric.
You will usually experience an itchy, red rash and small blisters within 24 hours. The rash is sometimes accompanied with fever, chills, headaches and nausea. The symptoms can last as long as two weeks and are not contagious.
The sea lice, which are actually microscopic larvae of marine life such as jellyfish or sea anemones, are most often found in summer waters in Florida and the Caribbean.
Grossness flourishes in air conditioning filters
When air conditioners are working around the clock in hot summer months, dust, mold and pollution from outdoor air (in the case of central AC) or indoor air (in the case of a window unit) tend to build up on the filter of AC units. Not only does this slash the air conditioner's efficiency, it can also carry health risks, said Abby Brokaw, director of the American Lung Association of the Upper Midwest Health House program.
"People who are already having problems with breathing or lung health — so people with allergies or respiratory disease — are going to be affected" if the filter is not properly cleaned, removing dust, mold, dander and other detritus, Brokaw said.
To keep your filter in tiptop shape, clean or replace it every three months, Brokaw advised. But take precaution when you do. Mold and bacteria love to grow on filters, especially in the summer humidity.
"You don't want to breathe in mold spores and bacteria. We would recommend that you wear gloves and a mask," Brokaw said, referring to surgical masks sold in drugstores.
Read more: http://www.cnn.com/2015/06/26/health/gross-summer-health/index.html
Herbs for Anxiety
Not looking to use Conventional Drugs to help ease Anxiety?  Try some of these herbs.
Licorice Root contains a natural hormone alternative to cortisone, which can help the body handle stressful situations, and can help to normalize blood sugar levels as well as your adrenal glands, providing you with the energy necessary to deal with the stressful situation at hand. Some claim licorice stimulates cranial and cerebrospinal fluid, thereby calming the mind.As a soothing tonic, drink it warm as in a tea.
Kava Kava, an herb from the South Pacific, is a powerful muscle relaxer and analgesic. Kava Kava is also effective at treating depression and anxiety associated with menopause. http://www.care2.com/greenliving/5-herbs-that-reduce-stress-and-anxiety.html#ixzz3zjWfhIxL
Valerian
Some herbal supplements reduce anxiety without making you sleepy (such as L-theanine), while others are sedatives. Valerian (Valeriana officinalis) is squarely in the second category. It is a sleep aid, for insomnia. It contains sedative compounds; the German government has approved it as a treatment for sleep problems.
Valerian smells kind of nasty, so most people take it as a capsule or tincture, rather than a tea. If you want to try it, take it in the evening—not before you go to work! Valerian is often combined with other sedative herbs such as hops, chamomile, and lemon balm.
Hops
Yes, it's in beer, but you won't get the tranquilizing benefits of the bitter herb hops (Humulus lupulus)from a brew. The sedative compound in hops is a volatile oil, so you get it in extracts and tinctures—and as aromatherapy in hops pillows.
"It's very bitter, so you don't see it in tea much, unless combined with chamomile or mint," says Blumenthal. Hops is often used as a sedative, to promote sleep, often with another herb, valerian. Note: Don't take sedative herbs if you are taking a prescription tranquilizer or sedative, and let your doctor know any supplements you are taking.
Chamomile
If you have a jittery moment, a cuppa chamomile tea might help calm you down. Some compounds in chamomile (Matricaria recutita) bind to the same brain receptors as drugs like Valium.
You can also take it as a supplement, typically standardized to contain 1.2% apigenin (an active ingredient), along with dried chamomile flowers. In one study at the University of Pennsylvania Medical Center, in Philadelphia, patients with generalized anxiety disorder (GAD) who took chamomile supplements for eight weeks had a significant decrease in anxiety symptoms compared to patients taking placebo.
Passion Flower
The University of Maryland Medical Center states that passionflower has shown in a few studies to work as well as some of the benzodiazepine medications that are usually prescribed for treating anxiety.
A four-week double-blind study, for example, compared passionflower with oxazepam. Results showed oxazepam worked more quickly, but by the end of the study period, both treatments were shown to be equally effective. Bonus—side effects like daytime drowsiness were fewer with passionflower.
A second study also showed that passionflower helped ease symptoms like anxiety, irritability, agitation, and depression in participants going through withdrawal from an opiate drug addiction.
Dosage: Try one cup of passionflower tea three times daily, 45 drops of liquid extract daily, or about 90 mg/day.
Lavendar
A 2010 multi-center, a double-blind randomized study of lavender oil compared to anti-anxiety medication lorazepam found that both were effective against generalized and persistent anxiety. Bonus — lavender had no sedative side effects.
"Since lavender oil showed no sedative effects," researchers stated, it could be an effective and "well-tolerated alternative to benzodiazepines" to treat generalized anxiety. An earlier 2000 study found similar results.
Dosage: Try about 80 mg/day of the supplement, or use the oil as an aromatherapy solution.
Lemon Balm
Though usually found in combination with other herbs, lemon balm also has anti-anxiety powers on its own.
Research published in 2004, for instance, gave participants a single dose of lemon balm extract (300 mg or 600 mg) or a placebo, then measured their mood after one hour. The higher dose resulted in reduced stress and improved calmness and alertness. Even the lower dose helped participants do math problems more quickly.
Dosage: Use in aromatherapy, try 300-500 mg of dried lemon balm three times daily, 60 drops daily, or 1/4 to 1 teaspoon of dried lemon balm herb in hot water for a tea four times daily.
Ashwagandha
A 2012 double-blind, placebo-controlled study gave participants either placebo or a capsule containing 300 mg of high-concentration full-spectrum ashwagandha extract, twice a day. The study lasted for 60 days. Those taking the ashwagandha showed significant improvements. Even the levels of the stress hormone cortisol were substantially reduced in those taking the extract. And there were no serious side effects.
In an earlier 2000 study, ashwagandha had anxiety-relieving effects similar to those of lorazepam.
Dosage: Typical dosage is 300 mg standardized to at least one to five percent withanolides, once or twice a day.
L-Theanine
This one isn't really a herb — it's a water-soluble amino acid,  but it's gotten such good research behind it, we had to include it here. It's found mainly in green tea and black tea and is also available as a supplement.
Studies have found that it acts directly on the brain, helping to reduce stress and anxiety—without causing drowsiness.
Research from 2008, for example, found that those participants taking 50 mg of L-theanine a day had a greater increase in alpha (relaxed brain waves) activity than those who took a placebo.
An earlier 1998 study found that 200 mg a day leads to increased alpha brain waves and a relaxed, yet alert, a state of mind.
A later 2011 study found that it was also associated with reduced anxiety, and was well tolerated and safe for participants.
Dosage: A typical cup of black tea contains only about 25 mg of l-theanine and green tea only about 8 mg. While a cup of tea may be calming, if you want more potent effects, try a supplement, about 200 mg a day.