Himalayan salt
now browsing by tag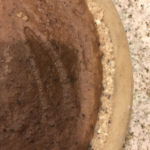 Raw Pumpkin Pie Recipe
Happily serves 8
Raw ,Vegan, Paleo, GF (Gluten Free
All organic ingredients
Crust
1 cup soaked dates 
1 cup pecans 
I cup walnuts (can use sub cashews or almonds) 
Optional: 1/4 cup figs 
1/8 teaspoon of Himalayan salt
To make the crust:
Add the nuts to the food processor and blend until they are like a rough flower then add the dates and salt.  Pulse together until it becomes a lumpy ball and then press into the bottom of a pie dish and refrigerate. 
Filling
1 baking pumpkin (about4-6cups) 
1 cup dates
4 TBSP softened coconut oil or coconut cream 
1/3 cup maple syrup (can sub coconut nectar)
1-4 TBSP Pumpkin pie spice (cinnamon, nutmeg, ginger and cloves)
To make the filling
Add pumpkin to the food processor until smooth. Add the other ingredients and process until smooth.  At this point you can transfer the filling to a high-powered blender and blend on the highest setting until It is smooth like the cooked version of pumpkin pie, or if you have a high-powered food processor you may blend it until smooth. Transfer the filling to your piecrust and let refrigerate for a few hours. 
You can used canned pumpkin, but fresh pumpkin is so much better tasting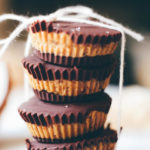 Salted Nutbutter Cups
Paleo, Vegan, Gluten Free
Happily Serves 24 mini cups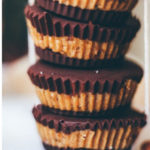 ALL ORGANIC INGREDIENTS
CHOCOLATE SHELL
3 cups Lily's chocolate chips
1 TBSP Coconut oil
1 tsp Vanilla
FILLING
3 TBSP Sunflower butter
1 tsp  Himalayan sea salt
1 tsp Coconut oil
1/4 Cup Dates
TOPPING
Pink Himalayan salt, to taste
Soak Dates 1-4 hours.  Remove seeds.
In a double boiler, add in dark chocolate chips, coconut oil and vanilla.
Melt over a pot of simmering (not boiling) hot water until well incorporated.
Fill the bottom of each muffin liner with 1-2 tsp of the chocolate mixture.
Set aside leftover chocolate to put on top of the cups.
Set the muffin pans in the freezer.
In a food processor add in Sunflower butter, sea salt, coconut oil and dates.
Blend until smooth and creamy.
Spoon 1 tsp of the sunflower butter mixture on top of each chocolate filled muffin liner.
Then spoon out 1-2 tsp chocolate mixture to cover each cup.
Sprinkle Himalayan salt on top.
Place the cups in the freezer for 30 minutes or until set.  Serve frozen.


Jodi's Sweet Potato Brownies
Grain Free, Paleo, GF, Dairy free
Happily serves 12
ALL ORGANIC INGREDIENTS
2 medium Sweet Potatoes
14 Medjool Dates
1 1/2 Cups Quinoa or Almond Flour
4 TBSP Raw CACAO Powder
3 TBSP maple Syrup (Grade B) or Coconut netar or coconut palm syrup
Pinch of sea salt
Peel Sweet Potatoes. Slice/cut and steam for about 20 mins until soft.
The smaller the pieces, the faster it will cook.
Add Sweet Potatoes and Dates to food processor, blend until a creamy smooth texture.
Mix all other ingredients in a bowl, then add cream mixture. Stir well.
Place on Parchment paper lined baking dish and bake for 20-30 mins on 350 until the toothpick comes out dry.
Allow to cool 10 mins for the brownies to gel together, very important step!!
Tip: If you don't use raw cacao powder, you cause conventional cocoa powder but you will need to double the quantity.