heat
now browsing by tag
Who understands auto immune disorders and how they affects us and our loved ones?  Here is a brief overview of what it is and a link if you want to research correct information further.
When an intruder invades your body—like a cold virus or bacteria on a thorn that pricks your skin—your immune system protects you. It tries to identify, kill, and eliminate the invaders that might hurt you. But sometimes problems with your immune system cause it to mistake your body's own healthy cells as invaders and then repeatedly attacks them. This is called an autoimmune disease. ("Autoimmune" means immunity against the self.)
Autoimmune diseases can affect almost any part of the body, including the heart, brain, nerves, muscles, skin, eyes, joints, lungs, kidneys, glands, the digestive tract, and blood vessels. The classic sign of an autoimmune disease is inflammation, which can cause redness, heat, pain, and swelling. How an autoimmune disease affects you depends on what part of the body is targeted. If the disease affects the joints, as in rheumatoid arthritis, you might have joint pain, stiffness, and loss of function. If it affects the thyroid, as in Graves' disease and thyroiditis, it might cause tiredness, weight gain, and muscle aches. If it attacks the skin, as it does in scleroderma/systemic sclerosis, vitiligo, and systemic lupus erythematosus (SLE), it can cause rashes, blisters, and color changes.
Many autoimmune diseases don't restrict themselves to one part of the body. For example, SLE can affect the skin, joints, kidneys, heart, nerves, blood vessels, and more. Type 1 diabetes can affect your glands, eyes, kidneys, muscles, and more.
KEY WORDS
Acquired immune system. The part of the immune system that develops as a person grows. It employs antibodies and immune cells to fight harmful substances.
Antibody. A special protein produced by the body's immune system that recognizes and helps fight infectious agents and other foreign substances that invade the body.
Antigen. A foreign substance that triggers the production of antibodies when it is introduced into the body.
Autoimmune disease. A disease that results when the immune system mistakenly attacks the body's own tissues.
Corticosteroids. Potent anti-inflammatory hormones that are made naturally in the body or synthetically (man-made) for use as drugs. They are also called glucocorticoids. The most commonly prescribed drug of this type is prednisone.
Diabetes, type 1. A condition in which the immune system destroys insulin-producing cells of the pancreas, making it impossible for the body to use glucose (blood sugar) for energy. Type 1 diabetes usually occurs in children and young adults.
Graves' disease. An autoimmune disease of the thyroid gland that results in the overproduction of thyroid hormone. This causes such symptoms as nervousness, heat intolerance, heart palpitations, and unexplained weight loss.
Immune system. A complex network of specialized cells and organs that work together to defend the body against attacks by foreign invaders, such as bacteria and viruses.
Thyroiditis. An inflammation of the thyroid gland that causes the gland to become underactive. This results in symptoms such as fatigue, weakness, weight gain, cold intolerance, and muscle aches.
Vitiligo. A disorder in which the immune system destroys pigment-making cells called melanocytes. This results in white patches of skin on different parts of the body.
The National Institutes of Health (NIH)—The Nation's Medical Research Agency—includes 27 Institutes and Centers and is a component of the U.S. Department of Health and Human Services. It is the primary Federal agency for conducting and supporting basic, clinical, and translational medical research, and it investigates the causes, treatments, and cures for both common and rare diseases. For more information about NIH visit:
https://www.niams.nih.gov/Health_Info/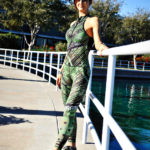 FABRICS & CARE
Wear it once, and you will never want to wear anything else! From petite to tall!
Our Supplex fabric has a weight of 330gm per m2, it is super thick, hiding any imperfections, and can stretch upto 5 times of its size, it is UV Proof, has 4 way stretch, and all fabrics are odour free!
We use the finest Brazilian Supplex and Brazilian Lycra Sport on the market, all from the leading Brazilian manufacturers. Our garments come complete with the official Supplex by Invista hangtags, something you should always look out for when buying your activewear made with Supplex, as to qualify for these brand hangtags the garments must meet the brands certification requirements.
SUPPLEX POWER – 88% Polyamide 12% Elastane. Perfect for high intensity activities and represents the very best in fitness fabric technology. It offers you the feel of cotton with the benefits of an advanced fibre technology, resulting in a fully breathable product which resists moisture and odours. Supplex Power is a firmer/stronger fabric known for its 'hold in' sensation, giving women smoother contours and great support, as the fabric has a mild lift and compressive effect. It is long lasting and doesn't shrink, pill, fade, or lose it's shape.
Main benefits:
Fully breathable
Minimizes the look of cellulite
Faster drying than cotton, lightweight
Colour fast, never fading colour
UV protection
SUPPLEX LIGHT– 90% Polyamide 10% Elastane. Sits at the very top of moisture management stretch fabrics. The fabric is woven and has the ability to wick moisture from the inner to the outer layer where it evaporates, making it perfect for intense high sweat exercises. It offers you the feel of cotton with the benefits of advanced fibre technology. Supplex is a light fabric and provides some support; it's long lasting and doesn't shrink, pill, fade or lose its shape or stretch. It has a matt finish so it doesn't highlight those not so smooth bits!
PRINTED SUPPLEX – is the same fabric as Supplex and has the same qualities, the only difference being it is printed.
LYCRA® SPORT – fabric has revolutionized sports apparel by delivering stretch and recovery power designed to help athletes move and perform at their best. It has been engineered specifically for sporting activities which require a combination of light weight, breathability, muscle support and freedom of movement benefits. LYCRA® SPORT fabric is designed to move with you, in all directions.
CIRE – Is a lightweight performance fabric with a shiny surface and high compression qualities. It has a lustrous patent leather effect. It's name was derived by the French verb cire, meaning to wax or polish. Fabrics like nylon or polyester are 'cired' by calendering with heat and pressure to give our garments a medium shine finish. It hugs the body but is extremeley comfortable, and dries quickly.
DRY – Is a lightweight, breathable fabric which has the ability to facilitate perspiration, keep the body dry and temperature stable.  The fabric has opaque wires which protect against UV A and UV B Rays. This supersoft fabric has a high percentage of elastane to create comfort and give freedom of movement.
AMNI – Polyamide 90% 10% Spandex. Fiber offers a cooler touch to the skin. It is fully breathable, long lasting and colour fast. It gives a close and supportive fit whilst allowing unrestricted freedom of body movement.
JUMP  – 93% Polyamide 7% Elastane. Jump mesh is a mesh with stretch. It provides a silky texture and is soft on the skin. It reduces body heat by wicking sweat away from the skin and is fully breathable.
NEW TRIP – 92% Polyamide 8% Elastane. Another stretch fabric.
VISCOLYCRA – 95% Viscose 5% Spandex Material is soft and similar to cotton offering extreme comfort. It is breathable and absorbs moisture.
EMANA – Rosset – 88% Polyamide 12% Elastane. A unique fabric that combines the polyamides property with bio-active crystals that activate the blood micro-circulation, allowing the creation of sportswear apparel in total interaction with the body. Increased wear will help reduce the signs of cellulite, improve skin tone and firmness when in contact with the skin for more than 6hours. It uses FIR infrared technology and electromagnetic waves, which are invisible to the naked eye, without any collateral damage to biological tissues.
Emana includes a series of benefits, that are:
Increased collagen synthesis in the skin
Reduction of the roughness of the skin
Increased skin elasticity
Reduction in muscular lactic acid
Improvements on the signs of cellulite
A continuous and constant massaging effect of the skin through the natural movements of the body
CARE INSTRUCTIONS
Urinary tract Info

:
Commonly also call bladder infections. There is a disturbance in the bacterial flora that protects the urinary track and anabiotic's lead to reoccurring infections.
Doubling probiotics such as L. Acidophilus is highly recommended. At least 20 billion CFU's. 50-100Billion CFU's would be more beneficial and HIGHLY recommended.
Acidity levels are too high in the body when the pH is disrupted there is fermentation of vaginal glycogen to lactic acid. Alkalinity is Key, must add more Green into the diet. ORGANIC EATING is SO Very IMPORTANT!!!
Eliminating of dairy, yeast, and soy products are recommended to rebalance pH. Limiting grains, sugar, caffeine, and alcohol, and refined carbohydrates.
At least 64 oz water a day. Decaffeinated tea counts as water. Eliminate food allergens. Allergy Blood work is your best Road map to gut and immune support and healing.  Blood Tests are available and easy!
Recommended foods:
Use healthy cooking oil such as olive oil (don't heat olive oil) or coconut oil.
Eat Less red meats and more lean meats such as fish, but no soy.
High fiber foods include beans root vegetables such as yams or sweet potatoes and psyllium husk.
Antioxidant rich foods including vegetables like bell peppers and squash.
**Fruit in the morning including cranberries, blueberries,and cherries. If you're going to drink juice make sure that it is unsweetened. Please eat your fruit, better for you unless you are juicing. Best for digestion if fruit is first thing in the morning and by itself or for your first snack, eaten alone.**
Recommended Vitamins:
Probiotics and digestive enzymes ALWAYS!! Double if taking antibiotics!
Multi Vitamin
Vit D: 2000-4000 IU
Fish oils 1000mg and or Flax seed, 3x a day. Could go up to 6000mg
Super Greens
Amino Acids
Vit C: 1000mg a day
Grape seed oil 100-300mg
Magnesium 200-300mg 3x a day
Zinc: 30mg a day
Recommended Botanicals:
Cranberry
Aloe Vera: up to 32oz per day
Gotu Kola is great extract tea to help balance pH. 60-120mg
Uva Ursi ( upland cranberry or bearberry) is a powerful antiseptic herb.
Dried leaves or tea: 1.5-4.0 (1-2 tsp)
Goldenseal herb has antimicrobial agents. Dried root or tea: 1-2g
Other herbs that are recommended: green tea, cats claw, milk thistle, and reishi mushroom.
Lemon Sautéed Spinach & Quinoa

 
Vegan, Vegetarian
Happily serves 4

ALL ORGANIC INGREDIENTS

1 bag spinach
¼ Cup pumpkin seeds
1 Cup tri color Quinoa, cooked
3 garlic cloves, chopped
1/2 chopped yellow onion
1 TBSP of Avocado oil
1 lemon, juiced
Salt and pepper to taste

Pre-heat cast iron pan over medium heat.
Saute chopped garlic and onion, remove and keep aside.
Add a portion of the baby spinach to the pan, stir frequently continuing to add spinach until entire bag is added.
Steam spinach until soft bright green (only takes about a minute.)
Remove from heat! Drain off water!
Stir in Quinoa, oil, spinach, garlic, onion, and pumpkin seeds
Sea Salt and pepper to taste .
Squeeze a bit of fresh lemon juice over spinach before serving.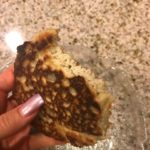 Protein Collagen Pancakes
Gluten Free, Dairy free
Happily serves 2-3
ALL ORGANIC INGREDIENTS
2 Free Range Pasture raised eggs
1 egg white
1/8 Cup melted Coconut oil
1/4Cup Coconut flour
2 scoops Bone Broth Protein Powder
Dash cinnamon
1/8 tsp Himalayan sea salt
Liquid Bone broth or water to thin (I only needed about a TBSP)
Stevia if desired sweeter
Whisk eggs and oil together thoroughly.
Stir in coconut flour, protein powder and Himalayan sea salt and allow to sit for 5 minutes
Heat coconut oil in a large skillet over medium-low heat.
Once hot, drop batter into cast iron skillet, cook until bubbles form on one side, flip and repeat.
Serve Hot
Bone Broth Protein Pancakes
Paleo, Gluten Free, Dairy free
Happily serves 2-4
ALL ORGANIC INGREDIENTS
1/2 Cup Applesauce
3–4 Free Range eggs
1/4 Cup melted Coconut oil
1/2 Cup Coconut flour
4 scoops Bone Broth Protein Powder
1/8 tsp cinnamon
1/8 tsp Himalayan sea salt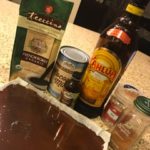 Kahlua Chocolate Fudge
Vegan, GF, Refined Sugar free
Happily serves 20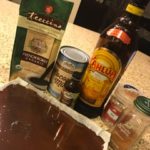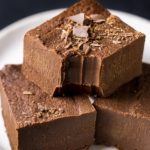 ALL ORGANIC INGREDIENTS
20 oz Lily's chocolate chips
14 oz Can full fat coconut milk
3 TBSP Ghee (or butter) cubed at room temperature
2 TBSP Kahlua
1/4 tsp cinnamon
1/2 tsp vanilla extract
1/4 tsp Sea salt
1 tsp espresso powder or 1 TBSP cold brew
Lightly grease an 8 x 8-inch baking pan.
Line with parchment paper, allowing the excess paper to overlap on two of the sides, set aside.
Add the chocolate and espresso powder into a large, heatproof bowl; set aside.
Fill a saucepan with a little water (about 1/4 full) bring it to a boil.
Reduce to barely a simmer. Place the bowl containing the chocolate and espresso powder on top of the pot.
Cook, stirring frequently, until the chocolate has melted and the mixture is completely smooth, about 8-10 minutes.
Add coconut milk and ghee, cook for another 2-3 minutes, or until it is completely melted. Remove from heat.
Whisk in the Kahlua, vanilla, sea salt, and cinnamon. The mixture will be VERY thick.
Transfer to pan and refrigerate for at least 2 hours, or until firm enough to slice.
Remove the fudge and transfer it to a cutting board. Peel off parchment paper and slice into small pieces.
Serve at once or store in the refrigerator for up to 1 month or freezer up to 2 months.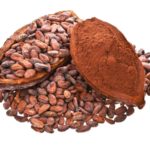 Cooking Class 2.12.2017
Chocolate Info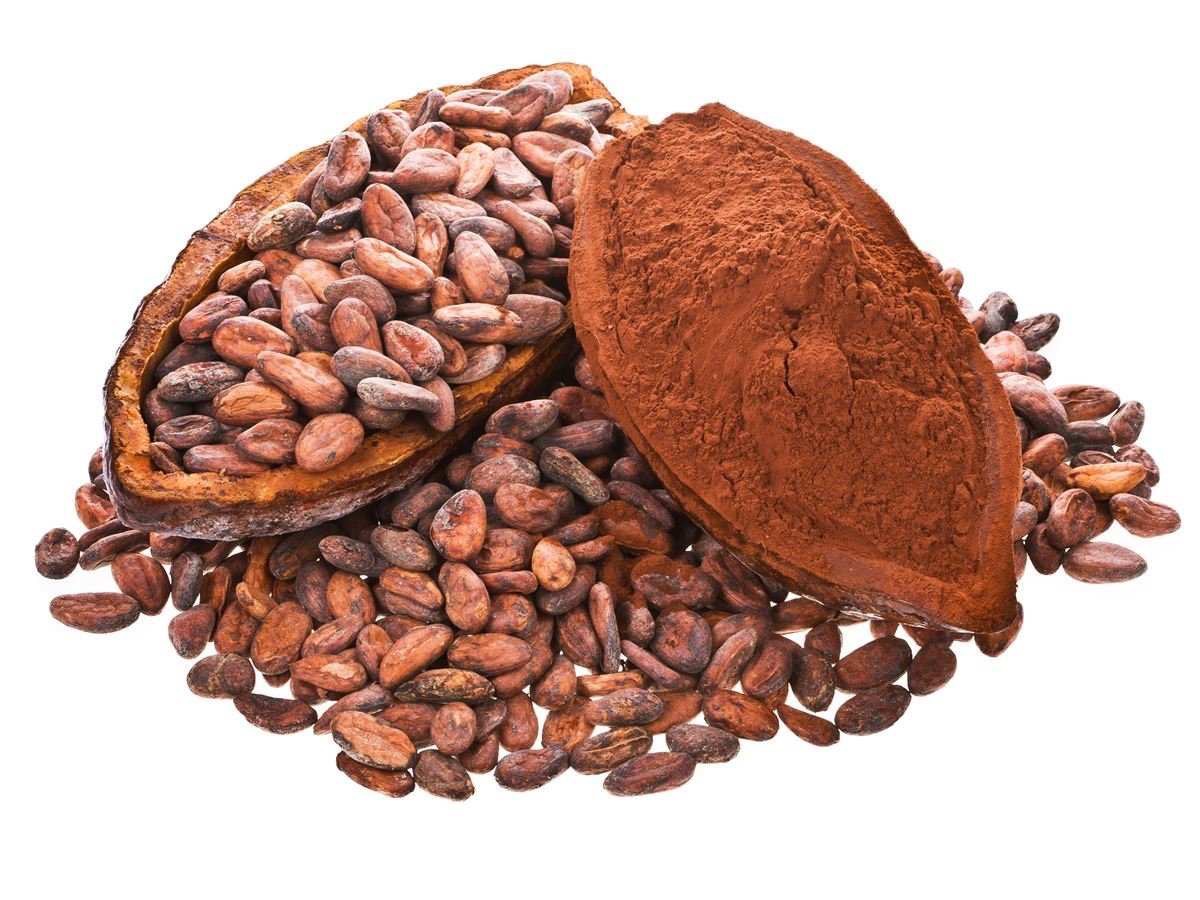 Cacao can fuel energy and mood. It is an excellent source of fiber good source of protein and iron. It is high in antioxidants and polyphenols. A half half a cup of raw organic cocoa powder has 110 cal, 2 g of fat 16 carbohydrates, 10 of which is dietary fiber. It contains 8 g of protein and will give you 10% of the iron you need for your daily requirements. It is considered a stimulant and should be eaten occasionally not every day.
Cocoa beans are the fermented seeds of the cacao tree. The fruit of the cocoa tree is a pod full of sweet pulp enfolding a cluster of about 20-40 cacao seeds. Cocoa refers to the low-fat constituent of the finely ground cacao beans. These ground beans, known as cocoa liquor or cocoa mass, also contains cocoa butter which is a non-dairy, naturally occurring fat. Cocoa butter is a mixture of monounsaturated fats like oleic acid and saturated fats, namely stearic acid and palmitic acid. About 50-60% of cocoa liquor consists of cocoa butter.
Cacao bark, butter and flowers have also been valued since ancient times for treating various diseases like skin ailments, bowel malfunction and wounds. Cocoa has anti-inflammatory, anti-allergenic, anti-carcinogenic and antioxidant qualities. Health benefits include relief from high blood pressure, cholesterol, obesity, constipation, diabetes, bronchial asthma, cancer, Chronic fatigue syndrome and various neurodegenerative diseases. It helps to improve cardiovascular health and brain health. It also helps in treating copper deficiency.
Commercially available chocolates and cocoa-products may not be rich in the original beneficial flavonols since their properties get destroyed by over-processing and heat. In order to obtain the benefits of cocoa, it is important to consume the correct source of cocoa. Milk/dairy blocks the absorption of the antioxidants in chocolate, so be sure to check the labels!
Antioxidant Capacity: Studies have shown it is evident that cocoa exhibits higher antioxidant activity than against green and black tea, and red wine. Antioxidants helps to neutralize the oxygen-based free radicals that are present in the body. Cacao is abundant in phenolic phytochemicals and possesses a high amount of flavonoids as well.
Of course, everything in moderation!
Jodi's Sweet Potato Brownies
Grain Free, Paleo, GF, Dairy free
Happily serves 12
ALL ORGANIC INGREDIENTS
2 medium Sweet Potatoes
14 Medjool Dates
1 1/2 Cups Quinoa or Almond Flour
4 TBSP Raw CACAO Powder
3 TBSP maple Syrup (Grade B) or Coconut netar
Pinch of sea salt
Peel Sweet Potatoes. Slice/cut and steam for about 20 mins until soft.
The smaller the pieces, the faster it will cook.
Add Sweet Potatoes and Dates to food processor, blend until a creamy smooth texture.
Mix all other ingredients in a bowl, then add cream mixture. Stir well.
Place on Parchment paper lined baking dish and bake for 20-30 mins on 350 until the toothpick comes out dry.
Allow to cool 10 mins for the brownies to gel together, very important step!!
Tip: If you don't use raw cacao powder, you cause conventional cocoa powder but you will need to double the quantity.
Chocolate Nut Butter Cookies
GF, Refined Sugar Free
Happily serves 12
ALL ORGANIC INGREDIENTS
1 Cup Chocolate Peanut or Sunflower butter
3/4 Cup Coconut sugar
1 egg
Combine all ingredients. Bake on 350 for 7-8 mins.
If you are not using an already flavored nut butter, you can use a regular nut butter and ad 1/4 cup raw cacao
Chocolate Iced Coffee Protein Shake
Dairy Free, Vegan, Refined Sugar Free
Happily serves 1
ALL ORGANIC INGREDIENTS
2 TBSP Raw Cacao powder
2 TBSP Collagen Powder
2 oz Coconut milk
2 oz Cold brew (optional)
4-6 oz Chai Tea or water
Dash of cinnamon
Stevia Powder if desired sweeter
Ice
Blend all ingredients in bullet/blender, transfer to shaker bottle.
Want to make your own muscle relaxing lotion? Such a simple recipe and easy to make! If you do not wish to take the short time to make it, you can see my dear friend, Colleen Sinclair, owner of the Siphon Draw Apothecary.  She makes wonderfully combined skin care products from all natural organic food sources.  Also as a Holistic Nutritionist, she understands the biochemistry of the body and that's it's not just what we put in our body, it's what's absorbed on and in our bodies and skin. Www.siphondraw.com for more information.
This recipe contains avocado oil, which has naturally occurring magnesium and potassium that help hydrate the skin. Avocados are one of the most mineral-rich superfoods in the world. In addition, magnesium oil is added — it's transdermal so can pass through the skin into the body.
Also, to naturally calm the body, this recipe contains lavender essential oil, which can relax muscles and reduce the effects of stress.
Apply this CALM magnesium body butter recipe today to naturally increase minerals and healing compounds in your body!
Dr. Axe explains it very simply:
Check out this video on YouTube:

Homemade CALM Body Butter Lotion
Total Time: 45 mins to an hour
Serves: 30-90
ALL ORGANIC INGREDIENTS:
1/4 cup Avocado oil
1/4 cup Magnesium oil
1/2 cup Cocoa Butter
30 drops Lavender Essential Oil
Large Glass Jar or Small glass Jar
DIRECTIONS:
In saucepan with water over low heat, place a jar containing the cocoa butter.
Once melted, pour into bowl and let cool in fridge for 30 minutes.
Using a standard mixer blend and whip it.
Once whipped add in magnesium oil, avocado oil and essential oils and mix.
Transfer to glass jar or plastic container and keep in refrigerator for 90 days.