Food paste
now browsing by tag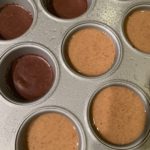 Chocolate Almond Butter Keto Fat Bomb
Vegan, Gluten Free
Happily serves 12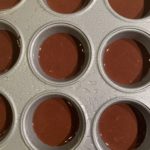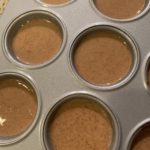 ALL ORGANIC INGREDIENTS
Chocolate
2 TBSP Coconut Oil
4 TBSP  Almond butter
4 TBSP Cacao Powder
1/4 tsp Vanilla
1/4 tsp Stevia
Chocolate layer
Combine all the ingredients
Stir until smooth.
Fill mini muffin cups halfway. 
Freeze for 10 minutes.
Almond Butter 
2 TBSP Coconut Oil
4 TBSP Almond butter
1/4 tsp Vanilla extract
1/4 tsp Stevia extract
Almond Butter Layer
Combine all ingredients from Almond butter layer. 
Stir until smooth.
Fill mini muffin cups the rest of the way.
Freeze until firm.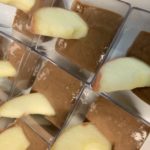 ALL ORGANIC INGREDIENTS
1 Cup Butter Beans
1/2 Cup Full Fat Coconut Milk
1 tsp Cinnamon
1 tsp Sea Salt
1/2 Cup Chocolate Peanut Butter
1/4 Cup Monk Fruit (or Stevia)
Rinse and drain Butter beans if you aren't cooking them yourself.
Soak with 1 TBSP salt for 12-24 Hours. Change water after 12 hours, continue soaking. Rinse and drain. Add to the Crock pot with distilled water (preferably) and slow cook on low for about 8-10 hours.
Drain off about 80% of water.
Add all ingredients to Food Processor and blend well.
You can add more Coconut Milk if you want a thinner consistency.
*Any nut butter will be ok, you can use plain sunflower or almond butter and add 1/4 cup raw cacao and 1/4 Cup Monk Fruit to make it chocolate flavored