blood glucose
now browsing by tag
Control Pre-Meal CapsulesTM
30 servings $38.95
Self-control now comes in a capsule
Benefits:
* Can help curb cravings and reduce appetite
* Neutralizes starches found in processed carbohydrates
* Can support stabilized blood glucose
* May enhance mental alertness, endurance and stamina
* Helps you feel satisfied faster and takes the edge off your cravings
Purium`s CONTROL Pre-Meal CapsulesTM are specifically designed to help you eat less and reduce the impact of simple carbohydrates and sugars, lessening the possibility that your body will convert them into fat. It is a great addition to any weight loss regimen.
Instructions: Take two capsules three times per day (approximately one hour prior to meals) with 8oz of water or, take two to three capsules prior to any fatty meal or dessert followed by 8oz of water.
Interesting Facts:
* Nopal (Opuntia Streptacantha): promotes weight loss by absorbing water and providing a feeling of satiety. It has a positive effect on blood sugar and helps reduce the appetite and control carbohydrate cravings. It can also reduce cholesterol by promoting the excretion of fats from the body, and aids digestion by absorbing toxins from the bowel as well as increasing the rate at which food passes through the system.
* Garcinia Cambogia (fruit): inhibits the synthesis of fatty acids in the liver and promotes an increased availability of glycogen in the liver, thus sending a "full" signal to the brain sooner.
* Green Tea Extract: Extract: research has found that green tea increases the amount of energy spent by the body and holds promise as a treatment for obesity and other weight problems.
* American Ginseng (Panax quinquefolius): Dr Lin Yutang, a Chinese research scientist who spent a lifetime learning about ginseng, summed up his work by saying that, "The magic tonic and building qualities of ginseng are the most enduring, the most energy-giving, restorative qualities known to mankind, yet it is distinguished by the slowness and gentleness of its action."
* White Kidney Bean Extract (Phaseolus Vulgaris):
Final word from Dave:
Drawing from the wisdom of ancient culture, we have put together a product for the ages. From the shaman we take Opuntia, from Chinese medicine – Green Tea, from Ayurvedic – the garcinia cambogia, and the power of White American Ginseng and the newly discovered effect of the amazing white kidney bean. Brought together to give you the ultimate in CONTROL, self control, appetite control, glucose control, energy and most importantly, your weight.
- Dave Sandoval
Purium`s Power Shake was created so that you can easily consume several energizing, gluten-free superfoods all at once, saving you time and money!
30 servings $99.95

Ingredients:
Rice Bran Solubles – vital for maintaining normal cholesterol levels and blood glucose control. They are also an all-natural source of vitamin E type tocopherols and tocotreinols and contain a variety of B vitamins, Q-10, gamma oryzanol, folic acid, and more. Rice Bran Solubles is the outer, soluble part of brown rice that normally gets cooked away. Soluble rice bran is the fuel of many Asian martial artists.
Organic oats – great source of fiber and manganese that may also help support healthy blood sugar levels and enhance immune system response.
Organic spirulina – nature's most complete nutrient source, containing over 60% complete vegetarian protein, an abundance of chlorophyll and essential fatty acids, vitamins, minerals, and nucleic acids, as well as nature's highest source of a new class of immune enhancers, a photosynthetic pigment called phyco-can. An all-natural 'multivitamin' in and of itself. Used for centuries, Spirulina was the fuel of the Aztecs.
Organic carrot juice – Known as one of the most important parts of any juice fast or raw food regimen, their deep, rich, orange color comes from the abundance of beta-carotene, minerals, and other phyto-nutrients that are unique to the tuber family. It also has a naturally sweet taste that perfectly complements the other super foods
Organic wheatgrass – Clinics all over the world have been set up to administer the miraculous juices extracted from sprouted wheat plants. People report that the intensive cleaning the chlorophyll and enzymes provide is unsurpassed in its abilities to stimulate the immune system response and instigate healing.
Organic millet – rich in fiber and the B complex vitamins, also aids in digestive health.
Organic amaranth – great source of most of the B vitamins and vitamin A.
Organic buckwheat – Not technically a grain, it comes from a fruit seed in the rhubarb family, and is therefore gluten free. Buckwheat contains a rich supply of flavonoids, particularly rutin, and may help support healthy blood sugar levels. Very high in many vitamins and minerals, especially vitamin K, vitamin B1, B2, B3, B6, B9, magnesium, potassium, phosphorus, zinc, iron, copper, and manganese.
Organic quinoa – this gluten-free grain has grown in popularity due to its nutrient density, it contains more calcium than milk and is also a great source of protein.
Organic chia – a staple in Mayan and Aztec diets for centuries, chia is a rich source of fiber, omega-3 fatty acids, fiber, and antioxidants.
Organic alfalfa leaf juice – The father of all foods, alfalfa has roots that reach up to 60 ft. into the soil to absorb trace minerals. Its lightweight proteins stimulate the rebuilding of tissues and strengthen the hair, skin, and nails.
Organic oat grass juice – One of the little known superstars among cereal grasses. Recent and ongoing studies indicate that unique proteins, lipids and other factors in oat greens may possibly help revive reproductive function.
For APPLE-BERRY POWER SHAKE ONLY: Organic raspberry flavor and Organic apple flavor were added to give the Power Shake a sweeter taste without adding anything harmful, unnatural or sugar based.
Lo han berry – contains a natural sweetening agent called Mogroside that is ten times sweeter than fructose, so a small amount means less calories.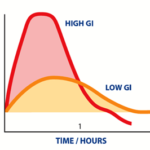 WHAT IS THE GLYCEMIC INDEX?
Carbohydrates are an essential part of our diets, but not all carbohydrate foods are equal. The Glycemic Index (GI) is a relative ranking of carbohydrate in foods according to how they affect blood glucose levels. Carbohydrates with a low GI value (55 or less) are more slowly digested, absorbed and metabolised and cause a lower and slower rise in blood glucose and insulin levels.
There are three ratings for GI:
Low = GI value 55 or less
Medium = GI value of 56 – 69 inclusive
High = GI 70 or more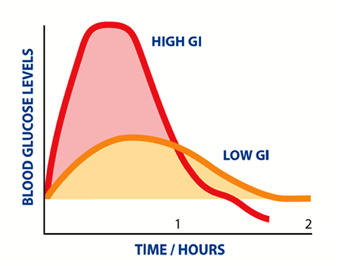 So why do we need good quality Low GI carbohydrates?
You need carbs as they break down into glucose in your body providing the main fuel for our brains and nervous systems, the preferred source of fuel for most organs and our muscles during exercise.
To help make healthy low GI choices quick and easy when you're shopping, the Glycemic Index Foundation developed the GI Symbol. It guarantees that
a food has been tested by independent experts to be low GI and meets strict nutrient criteria.
Source: http://www.gisymbol.com/about/glycemic-index/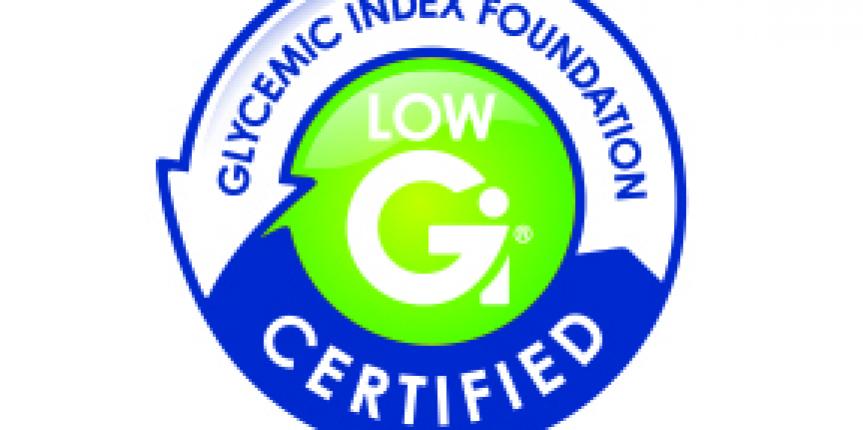 Source: http://www.glycemicindex.com
The glycemic index (GI) is a ranking of carbohydrates on a scale from 0 to 100 according to the extent to which they raise blood sugar levels after eating. Foods with a high GI are those which are rapidly digested and absorbed and result in marked fluctuations in blood sugar levels. Low-GI foods, by virtue of their slow digestion and absorption, produce gradual rises in blood sugar and insulin levels, and have proven benefits for health. Low GI diets have been shown to improve both glucose and lipid levels in people with diabetes (type 1 and type 2). They have benefits for weight control because they help control appetite and delay hunger. Low GI diets also reduce insulin levels and insulin resistance.
Recent studies from Harvard School of Public Health indicate that the risks of diseases such as type 2 diabetes and coronary heart disease are strongly related to the GI of the overall diet. In 1999, the World Health Organisation (WHO) and Food and Agriculture Organisation (FAO) recommended that people in industrialised countries base their diets on low-GI foods in order to prevent the most common diseases of affluence, such as coronary heart disease, diabetes and obesity.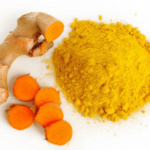 4 Key Ingredients For Improving Inflammation
Inflammation is the body's way of defending itself against disease and is a self-protective mechanism that can support the natural healing process. However, when the inflammation is chronic because of intrinsic and extrinsic factors, then this can leads to conditions where disease manifests. The good news is that there are various natural anti-inflammatories that can ease many of the chronic inflammatory conditions.
Below are a list of the key ingredients that can improve inflammation…
Curcumin. This is the active compound found in the Indian spice turmeric. Its curcuminoids can
reduce pain and inflammation by inhibiting NF-kB, a protein complex that controls transcription of DNA, cytokine
production and cell survival. It is involved in the cellular responses to stimuli such as stress, cytokines, and plays an integral role in regulating the immune system response.
Serrapeptase. This is a proteolytic enzyme that can dissolve and safely digest inflammation within the body. Once the inflammation is removed, it's possible for the body's natural self-healing mechanisms to come into play. Serrapeptase is derived from the silkworm intestine but is now manufactured within a laboratory. When serrapeptase is taken it can safely eliminate inflammation that can appear as various symptoms including redness, swelling, pain and more.

Ecklonia Cava Extract is a super nutrient that can help to support healthy blood flow and circulation. Studies show it may reduce blood glucose levels, while supporting blood pressure and cholesterol levels.
MSM (Methylsulfonylmethane) and other trace minerals can help to support healthy lungs, joints,
tendons and connective tissues.  This is an organosulfur compound that occurs naturally in plants and can help with a variety of health problems related to and including stress, inflammation, allergies and gastrointestinal conditions.

Any of the above nutrients can help to provide inflammation relief. Curcumin and Serrapeptase are particularly powerful as they are highly researched and have been documented as helping thousands of people improve their health conditions, due to their anti-inflammatory properties. When they are taken on a daily basis, they can provide long term results. Alongside taking these nutrients it's recommended to follow an anti-inflammatory diet, as it's then possible to find significant relief from the painful symptoms of inflammation.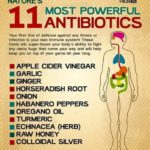 Are you tired of getting sick?  Antioxidants could be the answer…
Antioxidants have been around since the beginning of time. We often hear about them on commercials, or talk shows. Most people don't realize that the food that we eat or don't eat will make the difference in our overall health. The benefits of antioxidants can be found in plant based diets, fruits and vegetables, nuts, and antioxidant vitamins.  Many antioxidant rich foods are called super foods.  This article is a great way to understand what foods will arm your body with the defenses that it needs to fight off sickness and infection. We will dive into the health benefits of the top 10 antioxidant rich foods. You should definitely add these to your diet.
| | |
| --- | --- |
| Keywords: | Description: |
| antioxidants |  A substance that reduces damage due to oxygen, such as that caused by free radicals. Well-known antioxidants include enzymes and other substances, such as vitamin C, vitamin E, and beta carotene, which are capable of counteracting the damaging effects of oxidation. Antioxidants are also commonly added to food products such as vegetable oils and prepared foods to prevent or delay their deterioration from the action of air. Antioxidants may possibly reduce the risks of cancer. Antioxidants clearly slow the progression of age-related macular degeneration. |
| oxidative stress |  reflects an imbalance between the systemic manifestation of reactive oxygen species and a biological system's ability to readily detoxify the reactive intermediates or to repair the resulting damage. Disturbances in the normal redox state of cells can cause toxic effects through the production of peroxides and free radicals that damage all components of the cell, including proteins, lipids, and DNA. |
| free radical formation |  Free radicals are atoms or groups of atoms with an odd (unpaired) number of electrons and can be formed when oxygen interacts with certain molecules. Once formed these highly reactive radicals can start a chain reaction, like dominoes. Their chief danger comes from the damage they can do when they react with important cellular components such as DNA, or the cell membrane. Cells may function poorly or die if this occurs. To prevent free radical damage the body has a defense system of antioxidants. |
| oxygen radical absorbance capacity | ORAC stands for Oxygen Radical Absorbance Capacity. It's a lab test that attempts to quantify the "total antioxidant capacity" (TAC) of a food by placing a sample of the food in a test tube, along with certain molecules that generate free radical activity and certain other molecules that are vulnerable to oxidation . After a while, they measure how well the sample protected the vulnerable molecules from oxidation by the free radicals. The less free radical damage there is, the higher the antioxidant capacity of the test substance. There are actually a handful of different tests designed to measure total antioxidant capacity in this way, but the ORAC is probably the best known and most popular |
| inflammation | Inflammation and Antioxidants, |
Apple Cider Vinegar

lowers cholesterol
boost energy
reduces cramping and lactic acid
helps bad breath
controls blood sugar
supports heart health
whitens teeth

Garlic
boost immune system function/fights infection
aids in cancer prevention
fights inflammation
promotes total body detoxification
Ginger
acts as an antidote for nausea
reduces inflammation – arthritis – headaches
stimulates circulation
inhibits rhinovirus – a cause of the common cold
fights salmonella
reduces gas and intestinal pain

Horseradish Root
fights cancer
detoxifies the liver
relieves sinus pressure
treats urinary tract infections
reduces bloating
aids in muscle soreness
Onion
decrease risk of obesity, diabetes, and heart disease
promotes healthy hair and complexion
great source of vitamin C
reduce risk of colorectal and other intestinal cancers
improve mood and help with depression

Habanero Peppers
reduce risk of diabetes and obesity
great cancer fighter
reduces cholesterol and heart disease
lowers inflammation
Oregano Oil
treats foot or nail fungus
kills parasites or infection
minimizes sinus infection and cold symptoms
great for cleaning when mixed with lemon and vinegar

Tumeric
helps with chronic inflammation
reduces symptoms of Rheumatoid arthritis
improves mood and aids in depression
lowers blood glucose levels
inhibits cancer cell growth
has anti-aging properties
Echinacea (herb)
reduces acid reflux
decreases migrane symptoms
aid in genital herpes outbreaks
helps cure strep throat
reduces urinary tract infections
cures yeast infections

Raw Honey
cancer fighting properties
aids in nausea and upset stomach
natural cough suppressant
assists in blood sugar regulation
heals ulcers
good cholesterol regulator
It is not hard to see the benefits of these powerful antioxidants.  If you work them into your diet your will surely see and feel the difference.  In addition to these awesome foods, a green drink will work wonders for your overall health and well being.  If you enjoyed this article, then I assume that you like to know what is in your food and why it is good for you.  This book is the best book I have ever found for understanding the 'whys' about food.  If you have any questions about fitness or nutrition, email Jodi at jodi@healthywithjodi.com .