Stuffed Bell Peppers-EASY! Grain Free!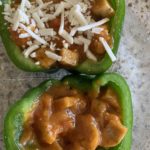 Stuffed Bell Peppers
Dairy Free, Gluten Free
Happily serves 2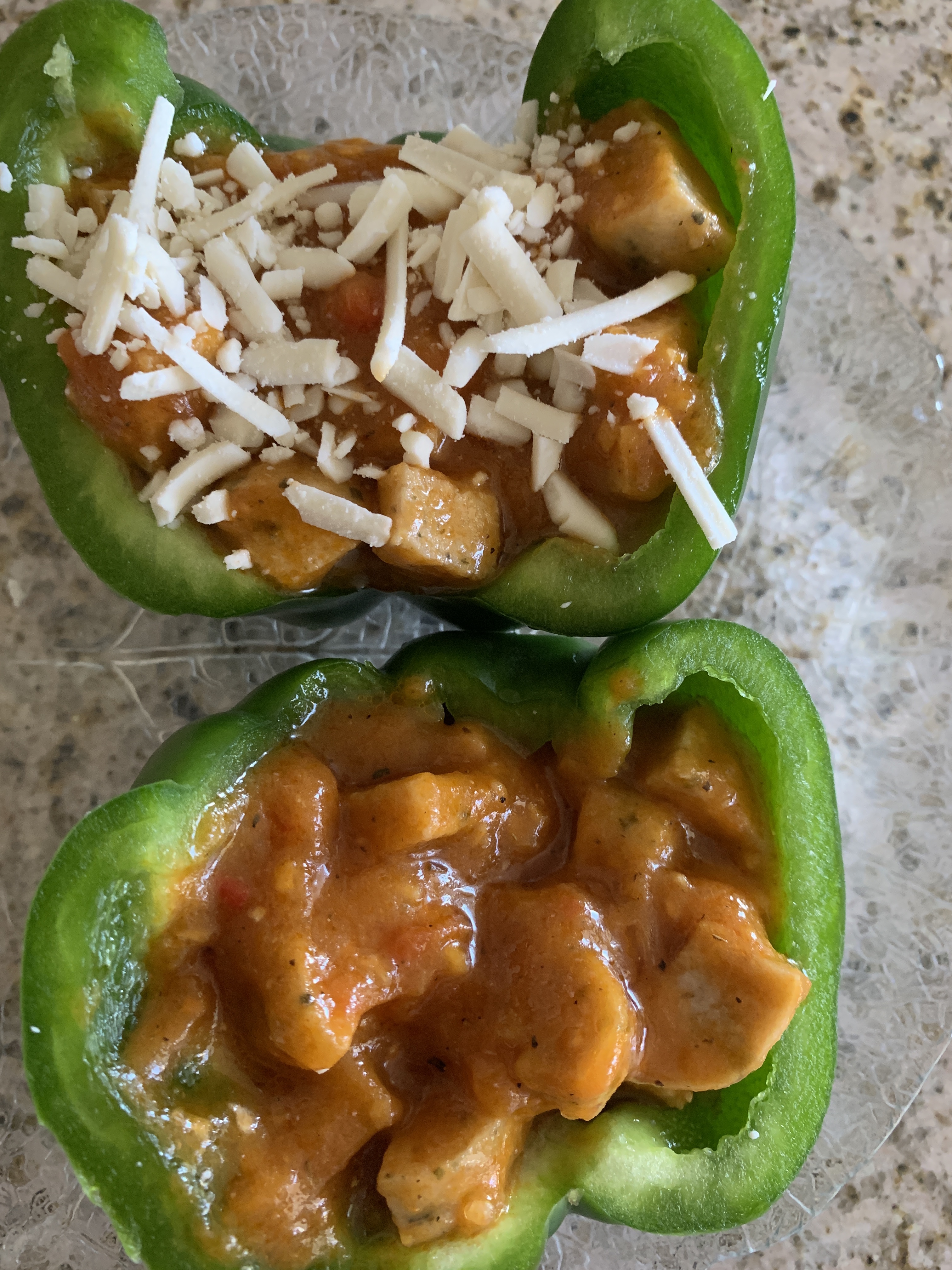 ALL ORGANIC INGREDIENTS
2 Green Bell Peppers
2 Chicken Sausages
1/2-1 Cup Butternut squash pasta sauce (you can use marinara)
2 TBSP Avocado Oil
1/2 Cup Dairy Free Mozzarella Cheese
1 tsp Minced Garlic
1 tsp Minced Onion
1 tsp Herb seasoning
1-2 tsp Himalayan Sea Salt
Cut Bell Pepper in half.  Remove seeds.
Dice Sausage or you use ground meat.
Mix sauce, seasons, salt and meat together.
Lay bell pepper in a stone pan and fill with sauce mixture.
Bake 10 minutes.
Add cheese and bake 5 more minutes until melted.