Eggplant Queso-Dairy Free!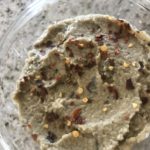 Eggplant Queso
Vegan, Gluten Free
Happily serves 6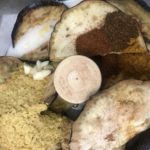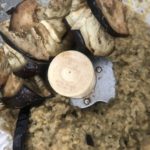 ALL ORGANIC INGREDIENTS
1 Eggplant
4 TBSP Avocado Oil
Himalayan Sea salt
2 Cups Almond milk
3 TBSP Nutritional yeast 
1 Garlic Clove
1 tsp Cumin or Curry Powder
2 tsp Chili powder
2 tsp Smoked Paprika
Optional: Red Pepper flakes 
Roast Eggplant in air fryer for about 5-7 minutes.
Add All ingredients to a food processor and blend well.  
Add more milk if you want it thinner. 
Green chili would be also be a great add on.